1-AUG-2019 SolveSys - Equation Library and Nonlinear Systems Solver
02-12-2017, 11:19 PM
(This post was last modified: 02-13-2017 12:26 AM by akmon.)
akmon
Member

Posts: 196
Joined: Jun 2014
RE: SolveSys - Equation Library and Multiple Equations Solver
Now that SVD is included in the core of the app, it´s not only more conformtable for updating, but it avoids errors from "SVD not found". Well done. Buy the way, remember to update your first post.
I haved noticed that slightly less accuracy in our famous system (A= -3,4985E-10, B=8,98E-11), I have also discovered that if you are very accurate on your guess you´ll reach the exact solution, but it is too much to suppose and this system of equations are very unlikely to appear in general terms. What still concern me is what causes that fatal crash on VC just only choosing from one guess to other.
By the way, I´ve tried to solve a complex system. Always get bad guesses. How do I solve this? (2+i)*X+2*Y=1+7*i ; (1-i)*X+i*Y=0
About icons, three examples. The first, represents the graphical purpose of this app. The second, a wink to the firs Solvesys, and the last, another wink to the first EQlib from HP48.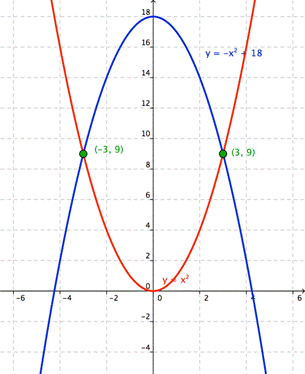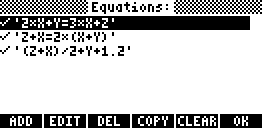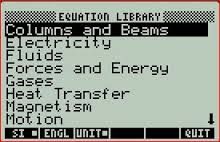 User(s) browsing this thread: 2 Guest(s)