08-18-2015, 02:11 PM
RE: NP-41 Emulator (may be)
(08-18-2015 04:17 AM)

Thomas Klemm Wrote:

Quote:Still learning via a copy of the paper manual.


OWNER'S HANDBOOK AND
PROGRAMMING GUIDE
HP-41C

But you may already know that.



Quote:Now what do you think (regarding the display)?


A 14-segment display always reminds me of the HP-41. But using blue LED instead of LCD could look nice as well. As I wouldn't carry this around using USB for power is fine for me. Even more so if that allowed me to upload programs.
I got the manual in pdf already, thanks.
For the display, I just love the 14 segments.
The stock LEDs that I can find is red only and the product will look like a desktop calculator due to the digit size.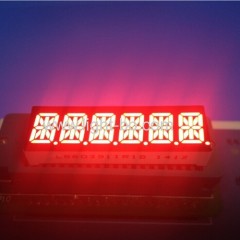 Graphic LCD can be an option for pocket size but it would be very true-ful to the original HP-41C.
Both graphic LCD and LED will consume more power (though managable). Also the fact that this MCU is designed to drive LCD glass make it very attractive to employ this route.
(08-18-2015 05:54 AM)

Massimo Gnerucci Wrote:

(08-18-2015 12:29 AM)

Chris Chung Wrote: @massimo, @rprosperi, I don't make this intending to sell them. But it's also good to know that a project is appreciated.


:'(



(08-18-2015 12:29 AM)

Chris Chung Wrote: Cost will be an issue though, I will be trying some custom glass providers and see if it's an affordable solution. From my research, the setup (w/ 3-5 samples) would cost $900-$1000 and unit cost is like $4 or $5 per @ 500/1000 unit batches.

Now what do you think (regarding the display)?


See? You have to set up a shop!
I meant I did not create the project just to sell them. And I won't mind selling them when it's done.
I would estimate I can get around 50 orders (based on NP-25 group buy), this would allow me to guesstimate whether it is feasible to get custom LCD glass. I still have not figure out the actual cost yet.
User(s) browsing this thread: 7 Guest(s)