Elekstube IPS displays - does anybody know them?
04-25-2021, 05:06 PM
(This post was last modified: 04-25-2021 05:07 PM by Maximilian Hohmann.)
RE: Elekstube IPS displays - does anybody know them?
Hello,
old thread, but after a veeeery long and patient wait I finally got my "Elekstube" clock last week. The first seller on Aliexpress cancelled my order after four weeks - the status had already been set to "shipped" for some reason so I expected it's delivery every day - saying that he was out of stock, and reimbursed my money. Next I bought if from a different seller on eBay for 10 Euros more. After a few days he sent a mail apologising that his supplier only makes the clocks in batches and is currently out of stock, and if I wanted to wait a couple of weeks of have my money back instead. I chose to wait and finally got my clock. Luckily it went straight through customs without any extra duties.
It is by far the best made Chinese gadget that I ever bought. The housing is made of anodised aluminium, the little glass (or rather polycarbonate) domes over the "tubes" make the LCDs really look like nixies. It works perfectly well and the virtual nixie tubes look really nice. The screens are bright enough to read them in sunlight.
So next I am going to order a dozen of the display screens and see if I can use them for a calculator project. If they are on the same short supply as the clocks then this may take another three months or so.
Regards
Max
NB: This is a photo of the "Elekstube" next to a real nixie clock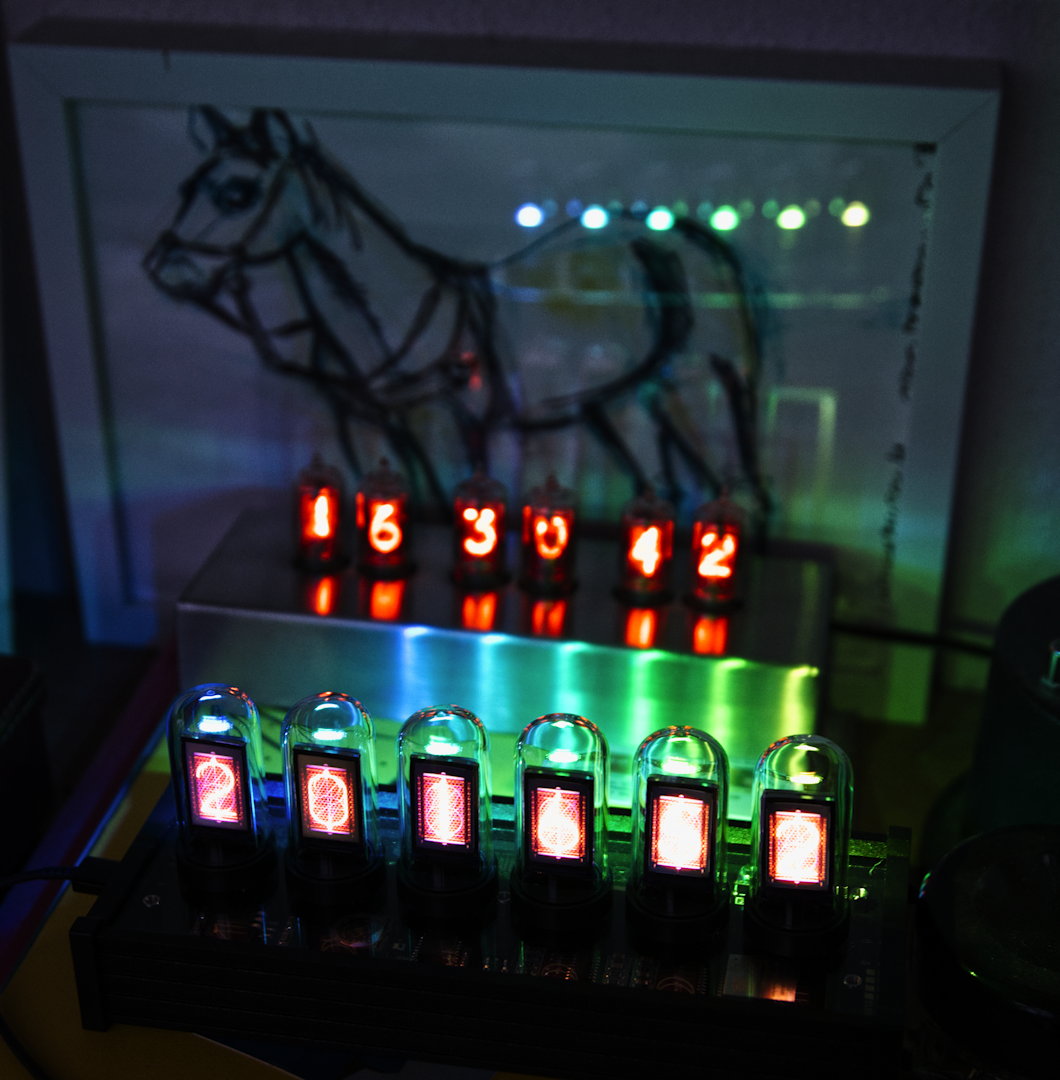 User(s) browsing this thread: 1 Guest(s)