08-22-2017, 03:29 PM
(This post was last modified: 08-22-2017 08:48 PM by KF6GPE.)
KF6GPE
Junior Member

Posts: 40
Joined: Jun 2017
RE: Free42 on Win10?
Yes, it runs really well. I've got it running on a GPD Pocket now, and it's ridiculously cute.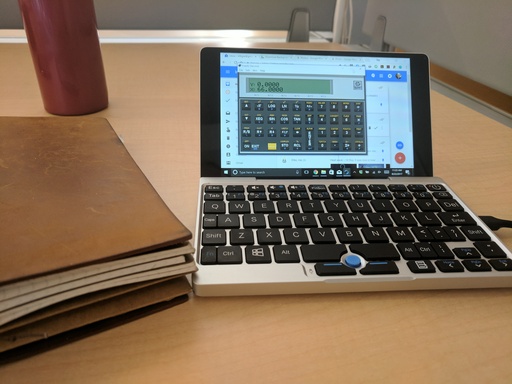 Although probably worthy of a separate thread, I'm finding the GPD Pocket a very good hardware platform for most HP calculator emulators. emu71 is particularly interesting on it, because it's about the same size and only a little heavier.
Edit: aw, nuts, Google didn't let me embed the image from Google Photos. Trying again with a URL from my domain.
User(s) browsing this thread: 1 Guest(s)