RPN Scientific Firmware for the Spikenzielabs Calculator Kit
09-25-2017, 12:14 PM
(This post was last modified: 09-25-2017 01:45 PM by Maximilian Hohmann.)
RE: RPN Scientific Firmware for the Spikenzielabs Calculator Kit
Hello!
Just a little heads-up for would be calculator tinkerers... The original kit was never readily available here in Europe and with shipping and import duties would have cost in excess of 50$/Euros a piece.
Now our Chinese friends have come up with a clone of that calculator kit. It includes everything just as the original, but has transparent key caps under which one can place one's own labels - sort of an improvement over the original one form a DIYer's point of view. They cost 11$/Euros a piece, shipping already included (and I ask myself once again: How can it be that shipping alone from the States costs 17$ ? The distance is the same.) I just got 2 of them in the mail (10 days after purchase on eBay).
Regards
Max
NB: This is a picture of the not yet assembled kit. The PCB is more square than the original one and there is no provision for a programming connector. Therefore the processor will require a socket in order to be re-programmable (e.g. on an Arduino board). Other than the original kit the displays are underneath the top acrylic cover so there should be enough space for a socket.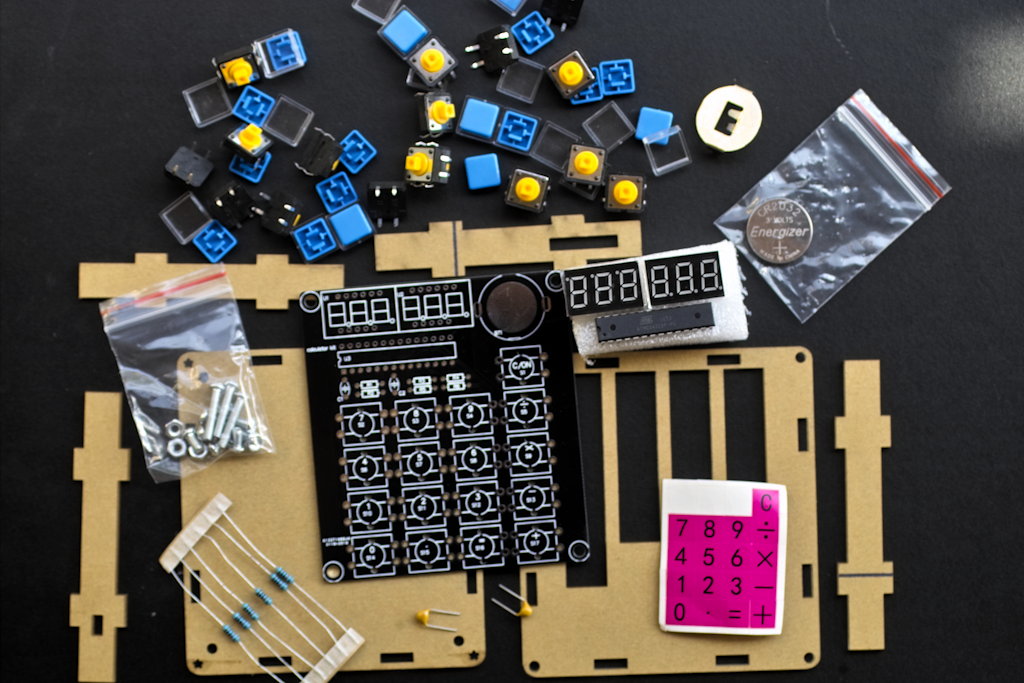 User(s) browsing this thread: 1 Guest(s)