My trusty 48sx quit turning on last year and I've been meaning to work on it ever since. My first attempt to disassemble messed up the metal keyboard overlay pretty good so I picked up another non-working on the auction site for cheap, then recently saw a working with minor screen damage and an equation library card so I grabbed it too. I've used the other two for learning how to disassemble without damage so I figured I'd share my notes so far.
First we have the box of parts. I have now: 3) 48SX, 1) Equation Library Card, 1) Printer.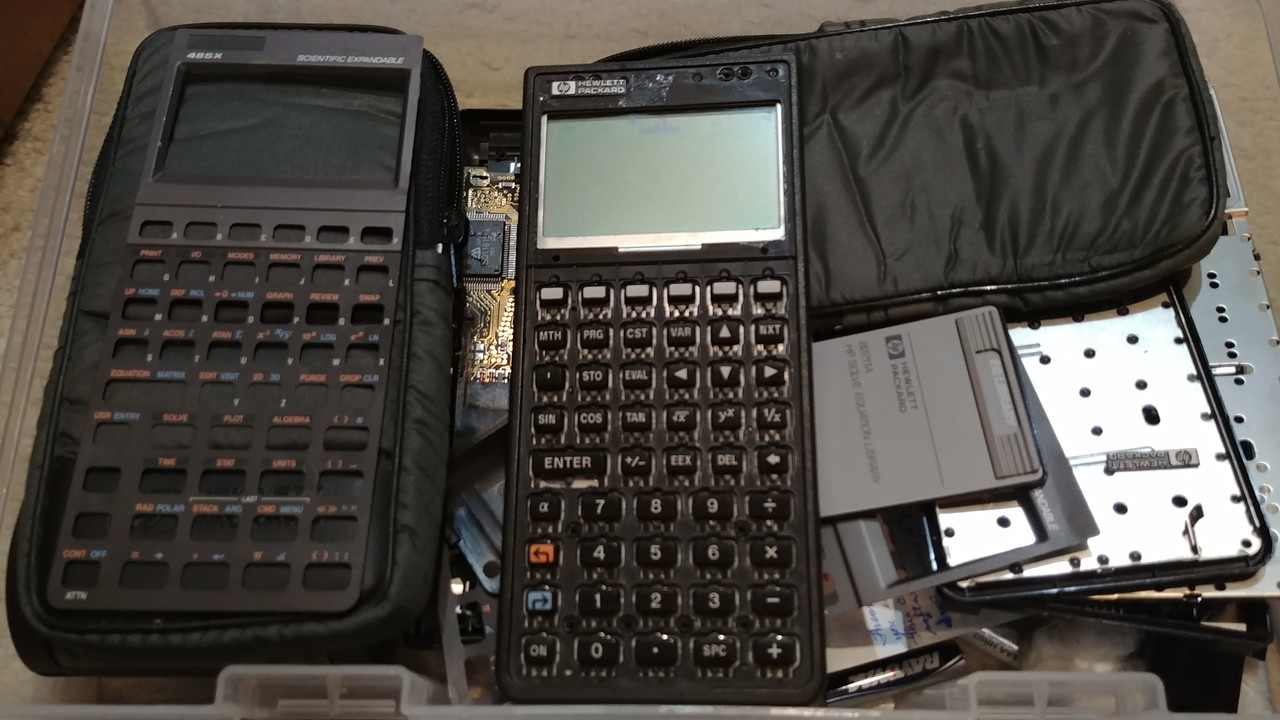 I found the best way to dissolve the adhesive on the overlay is plain old IPA dabbed on with cotton balls and left to soak a while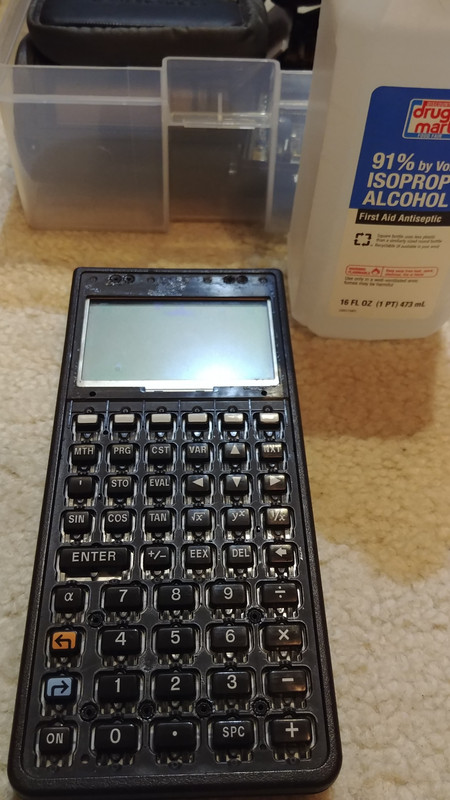 You can't see the lcd damage real good here, there is some blue leakage at the top and a mark just above the A and B keys.
So then a drill bit on the 10 pins at the top and my old case cracker tool (black plastic wedge) to open the side and bottom clips.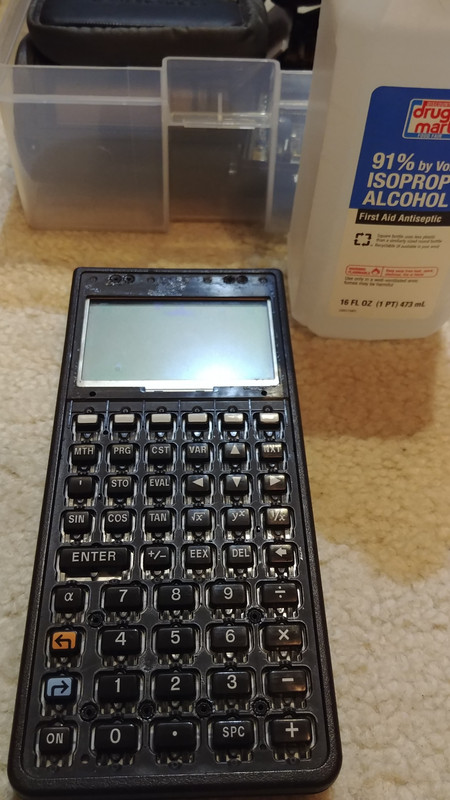 And now we have it open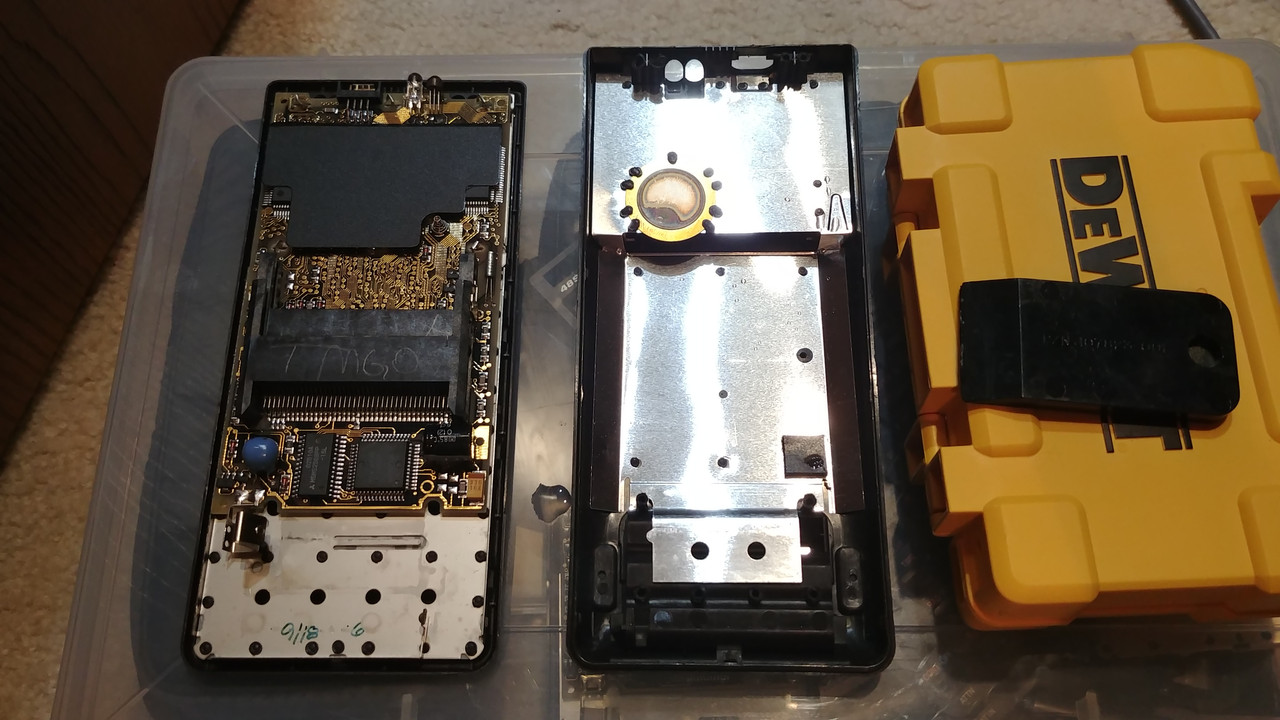 next a pair of flat (no teeth) pliers to twist the 6 tabs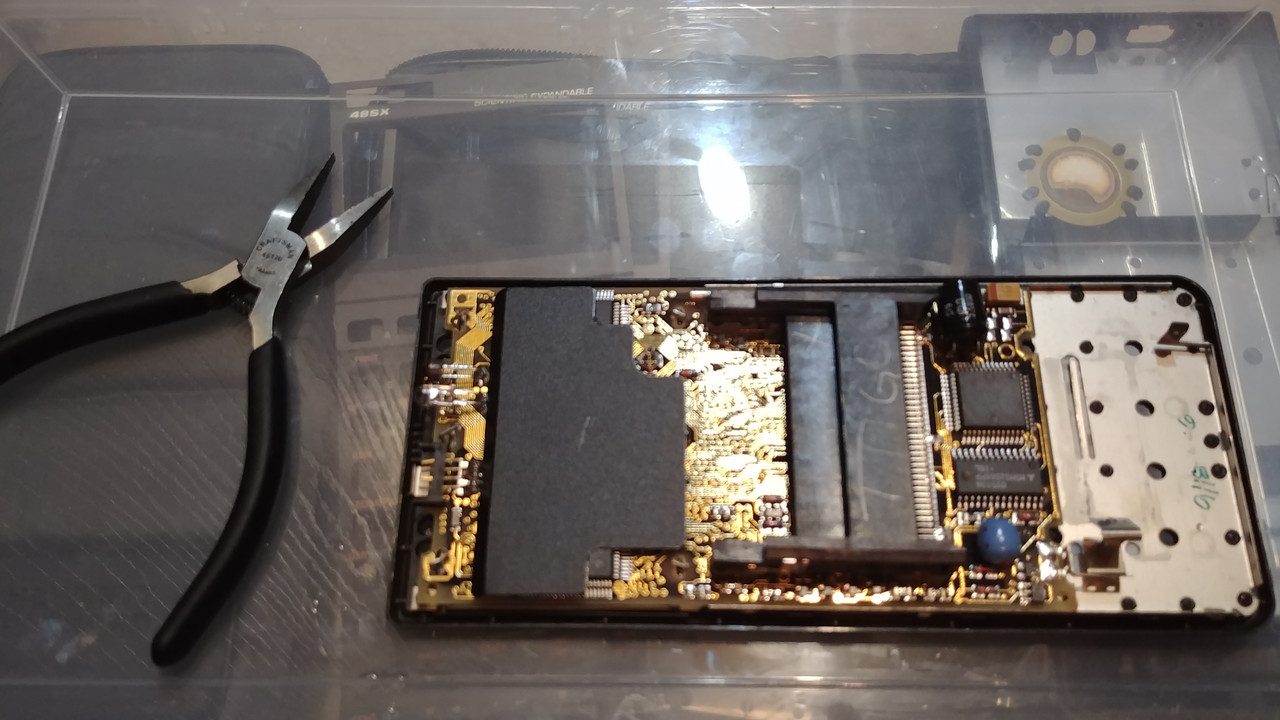 And the board is separate from the lcd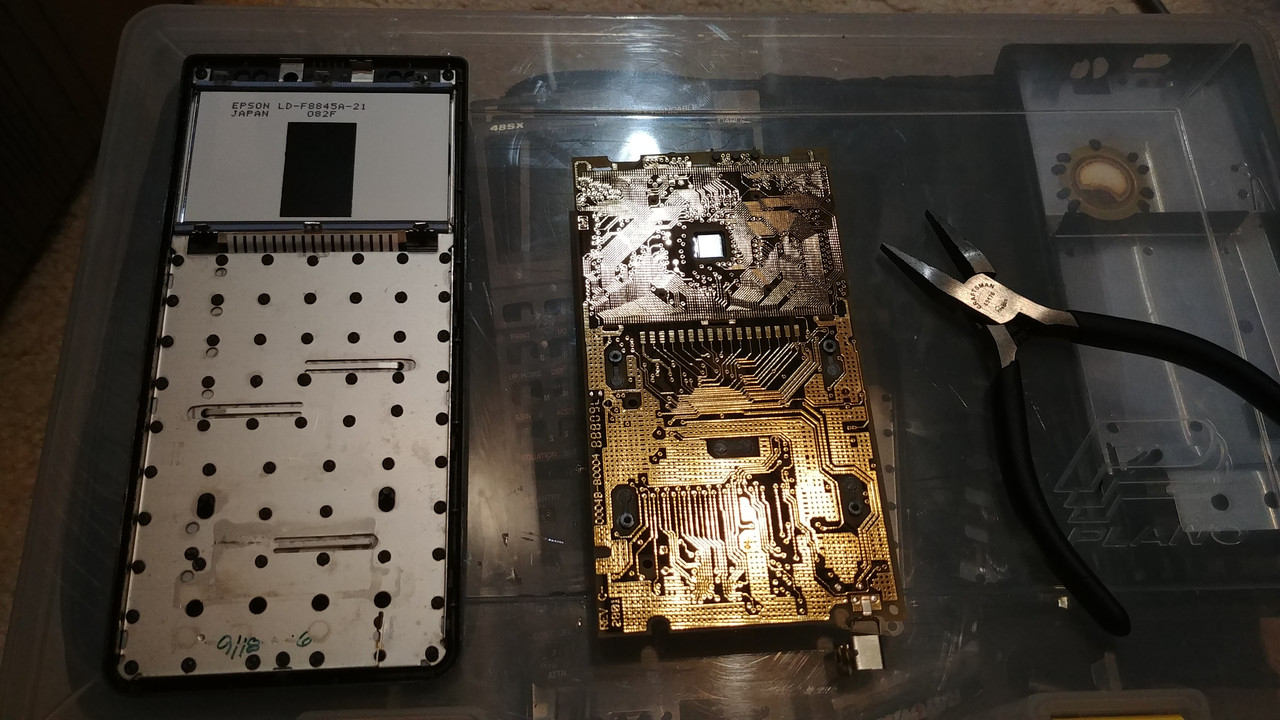 This one has been repaired before, there is a rubber band in the connector to press it to the board.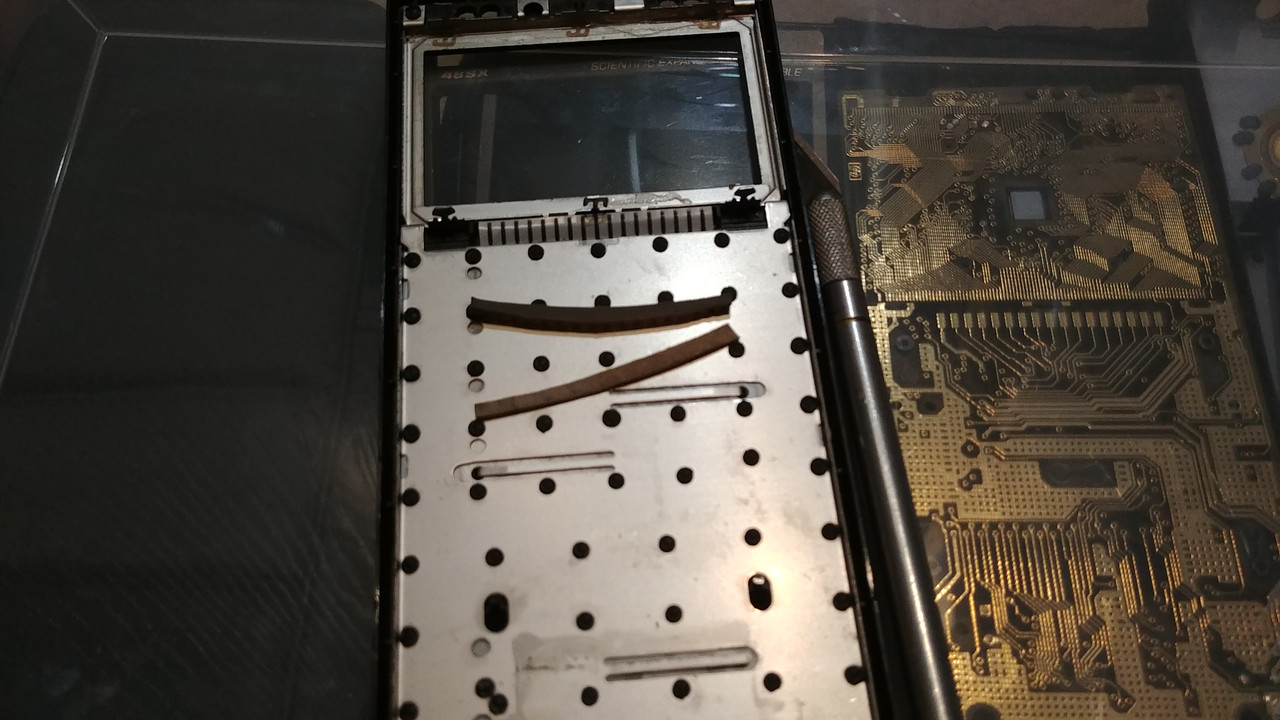 Now to clean it up, swap LCD's and find some foam tape to replace whats there.