Homemade ARM-based Calculator Programming Cable
Message #1 Posted by Katie Wasserman on 24 Aug 2012, 10:34 p.m.
I was able to make a fully functional programming cable to use for programming the ARM-based calculators (12C+, 15CLE, 10bii+, 20b/30b/wp34s). I made the 6-pin connector from scratch and used one of Harald Pott's USB converter boards (thank you Harald!). Furthermore I didn't need nor use HP's cable to mold, measure or even look at.
The basic materials are:
one of Harald's PCB's (is there a link to order them somewhere?)
0.8mm x 16.55mm spring loaded pins
2mm pitch x 2 row machine pin sockets
beryllium copper sheet 0.01" (.25mm) thick
some thin, stranded 6-conductor wire (ribbon cable is good)
some shrink wrap tubing
Here's how to make it:
raw materials for connector: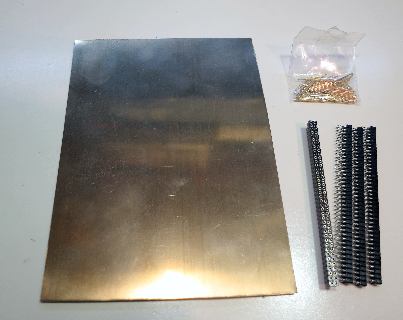 Cut a connector to get a 5-pin (x 2-pin) block. Cut the copper sheet to get two pieces: 3mm x 18mm and 4mm x 18mm. Insert 6 pins in the middle of the connector and solder them into place: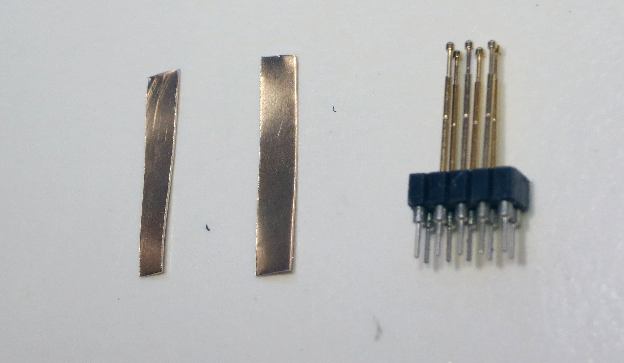 Make a small bend on the end of each piece of the copper that will serve as the hook to lock the connector in place. Solder the copper pieces in place as shown: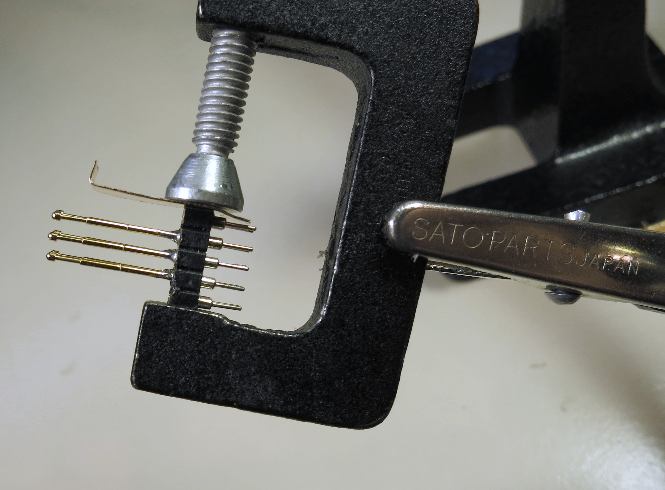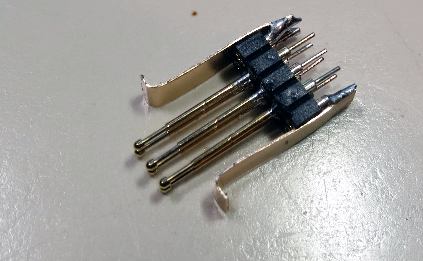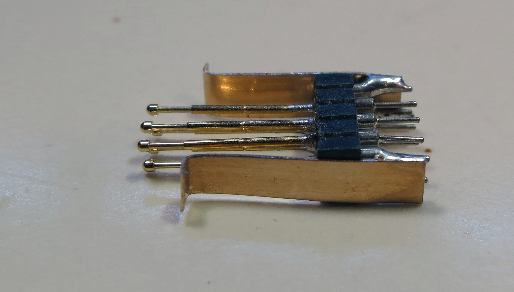 Here are the rest of the materials to finish the cable. Harald's cable comes with the USB wire and connector already attached. You need to add some standard size tact switches (for erase and reset). Any electronics distributor will have zillions of them to choose from: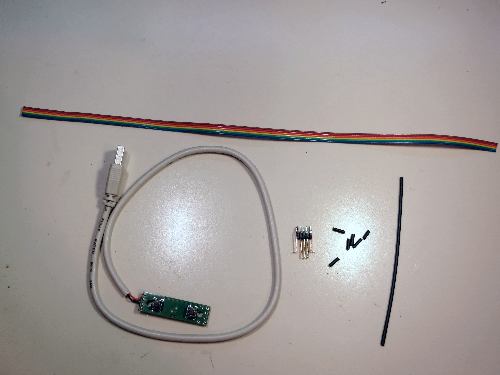 Now comes the hard part, soldering the wires to the back of the connector and to the PCB: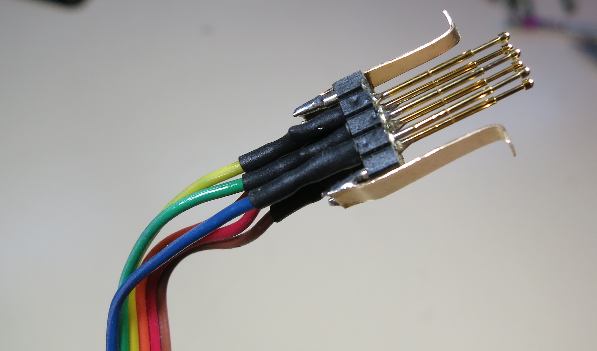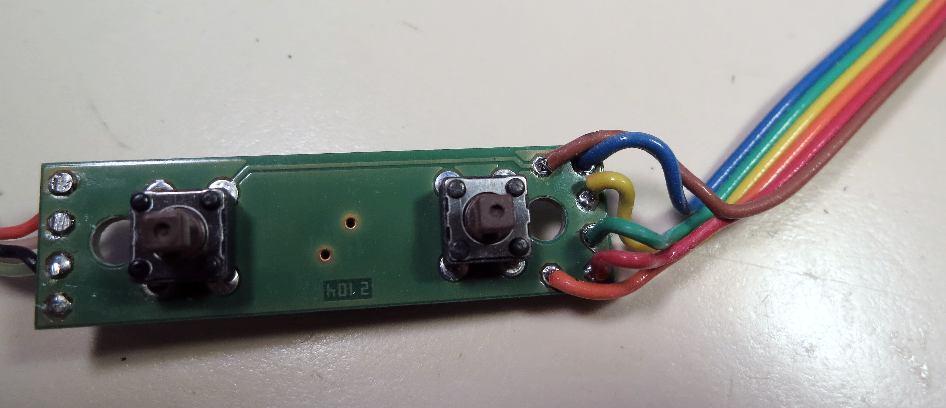 Here's the final cable with the board mounted in a little 1" x 2" Amac clear plastic box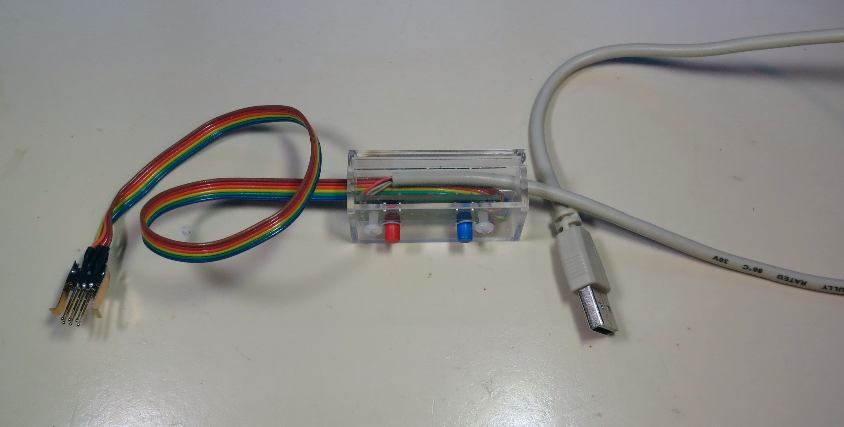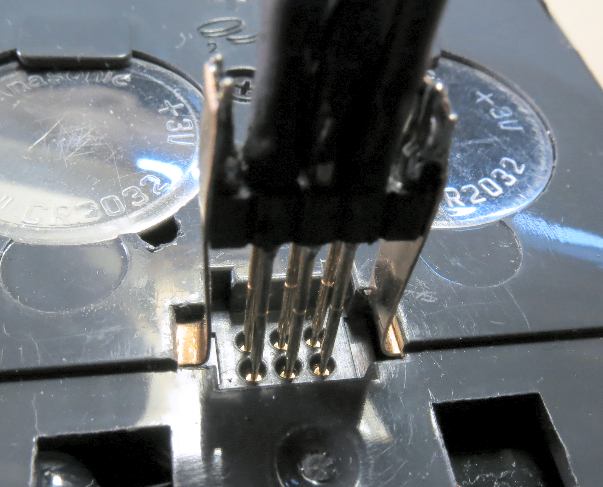 Edited to remove an unnecessary and confusing comment
Edited: 25 Aug 2012, 12:12 a.m. after one or more responses were posted