Translation APP Geometria
08-29-2016, 06:22 PM
(This post was last modified: 08-29-2016 06:25 PM by jrozsas.)
jrozsas
Member

Posts: 158
Joined: Nov 2014
Translation APP Geometria
When we use the geometry app(Language=Portuguese), the RECTANGLE (in portuguese=retângulo) menu appears a translation that does not know what language is.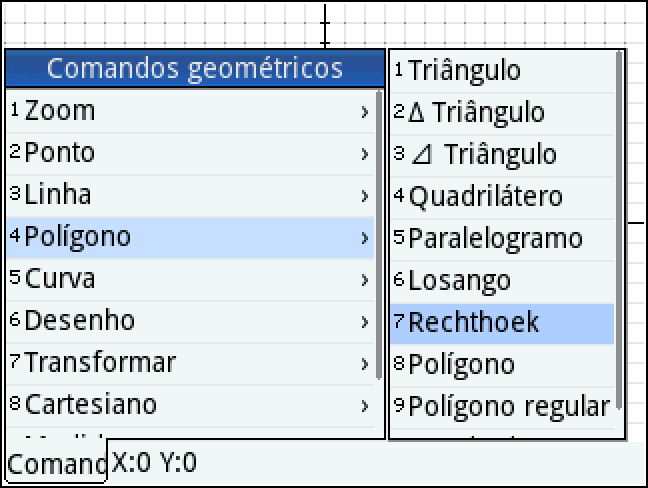 ---
Leo
08-29-2016, 07:05 PM
Tim Wessman
Senior Member

Posts: 2,223
Joined: Dec 2013
RE: Translation APP Geometria
Dutch. Our old language tool had the unfortunate problem of occasionally swapping words in languages when you scrolled the mouse wheel during editing a word...
I just fixed it in the language source. Thanks you!
---
TW

Although I work for the HP calculator group, the views and opinions I post here are my own.
08-29-2016, 11:52 PM
jrozsas
Member

Posts: 158
Joined: Nov 2014
RE: Translation APP Geometria
Thanks Tim!
---
Leo
User(s) browsing this thread: 1 Guest(s)