02-11-2018, 04:59 PM
RE: Woodstock Low Power
Hello!
One strange bug has occurred several times now, I think (qualified bug reports are different, I know, but I have yet to understand the pattern behind it...) it happens when the GPS is, or was, turned on and the calculator goes into sleep mode.
It wakes up showing this (the missing segment in the "LP" is a fault of my display):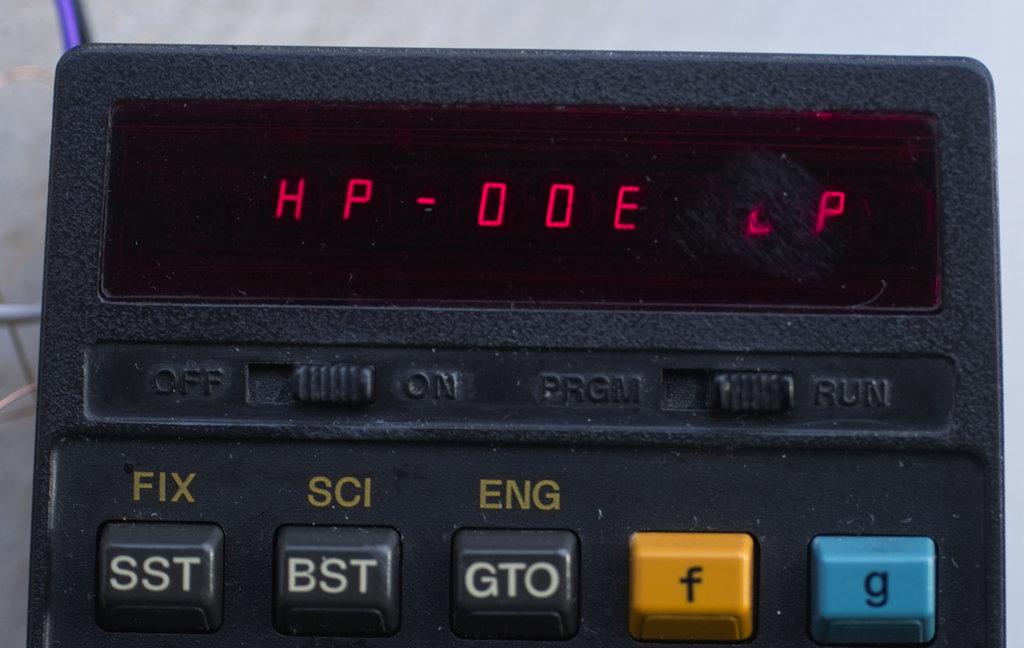 and whatever key one presses thereafter, the display consistently changes to that: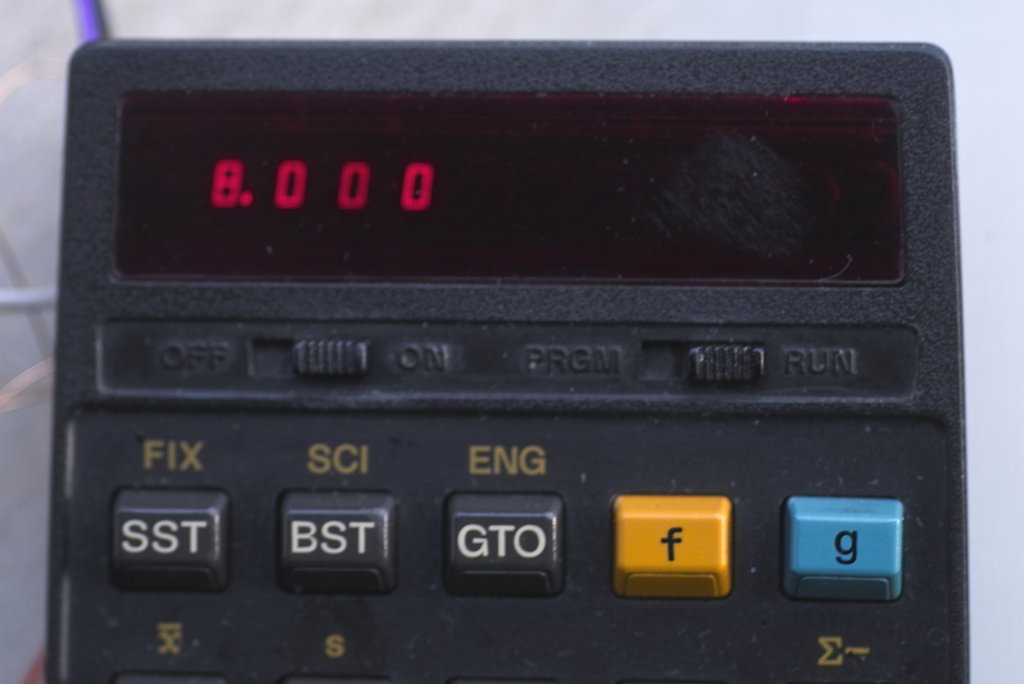 and the calculator will not react to any key or switch any longer. It can only be brought back by disconnecting the battery.
When I used the calculator without turning on the GPS this never happened.
Regards
Max
User(s) browsing this thread: 1 Guest(s)