CHIP-8 virtual machine emulator - Load chip8 ROMs in the prime
07-26-2015, 08:43 PM
RE: CHIP-8 virtual machine emulator - Load chip8 ROMs in the prime
I've added emulation of SCHIP instructions which means you can now play H.Piper!
The latest version of Chip8 along with ROMS for
H.Piper!
, Breakout, Lunar Lander, Pong2, Space Invaders, Tetris and Car is available to download
here
on the
HPCC
web site.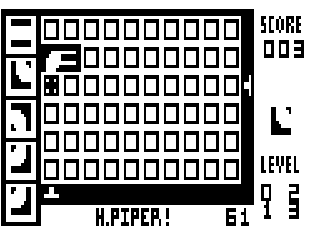 Fixes:
* Compatible with firmware 2015 6 17 (8151)
* This is my first attempt at implementing SCHIP instructions, so you may find other games don't work as expected - the original documentation is a little vague, so it is a bit of a case of trial and error. The car driving game is included in the ROMS, but looks a bit wonky at present.
User(s) browsing this thread: 1 Guest(s)