HP41CV freezes after a couple of seconds
04-23-2017, 09:13 PM
Adalin
Junior Member

Posts: 17
Joined: Dec 2015
HP41CV freezes after a couple of seconds
Hello
I have a HP41CV that shows some strange error, after I press ON the calculator boots and shows memory lost, then it works for a few seconds before the display freezes and it stops responding to keystrokes
I need to remove the battery and short the terminals for it to boot again but it does the same after that.
The CPU board is of this design, I borrowed the picture from an old thread here at the forum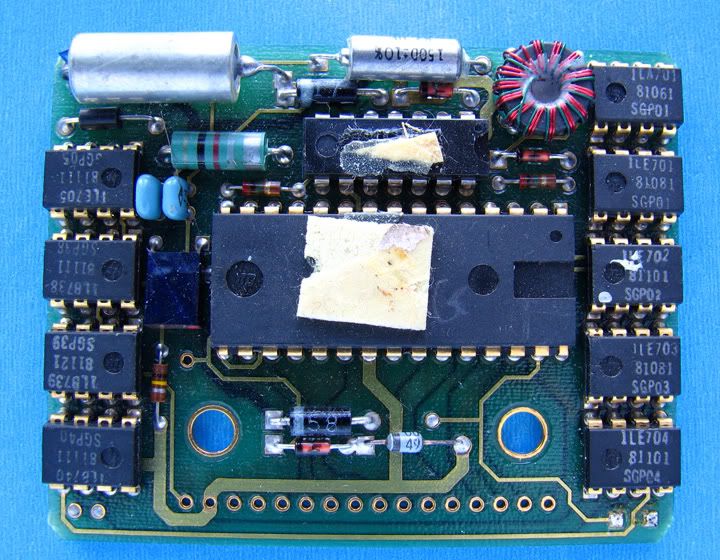 When I got the calculator it did not boot at all and it was drawing a lot of current.
I suspected that the big capacitor was the problem and it was indeed shorted.
I replaced both the silver capacitors and then the calculator at least booted, but now has the problem I wrote about in the beginning.
has anyone had a freezing HP41 before? and what was/is the problem?
My suspicion is that its a memory chip problem
---
10C,11C,12C,15C,16C,21,25,25C,34C,35,45,41CV,41CX,71B,97,32S,35S,42S
Messages In This Thread
HP41CV freezes after a couple of seconds
- Adalin - 04-23-2017 09:13 PM
User(s) browsing this thread: 1 Guest(s)