How to include tables in a post ?
06-02-2016, 07:35 PM
How to include tables in a post ?
.
Hi, everyone:
I've been doing a number of attempts here in order to get a formatted table of numbers included in a post, where formatted simply means that the numbers appear neatly aligned in columns, like this: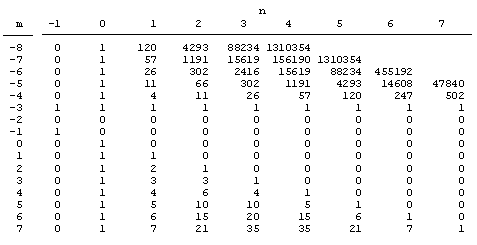 So far I've only succeded if I include the numbers in a CODE section, as the spacing between numbers is kept, but I don't want to use CODE as I don't like it.
I've also attempted to use PSP and LaTeX but surely I'm doing something wrong because I get no decently aligned columns.
Trying to use some TAB tags or similar doesn't work either, so if some kind soul would post here a table example which I could examine to use as a reference I'd be obligued.
Come to that, I'd also welcome tips & tricks on how to upload or include PDF documents and/or images in a post, or if there's some section in the HP Museum for that kind of contents.
Regards.
V.
.
---
  


All My Articles & other Materials

here: 

Valentin Albillo's HP Collection


 
Messages In This Thread
User(s) browsing this thread: 1 Guest(s)