RPN Scientific Firmware for the Spikenzielabs Calculator Kit
09-28-2017, 05:45 PM
RE: RPN Scientific Firmware for the Spikenzielabs Calculator Kit
Hello!
(09-28-2017 06:46 AM)

Alejandro Paz(Germany) Wrote: For like 14 € looks really good !
Just looked it up, the price actually is 10,59€ shipping included. One would have difficulties to buy the parts for that price. And I wouldn't know how to manufacture the laser-cut acrylic case.
This is the assembled (and working) calculator - next to a real calculator for size comparison. I didn't apply the labels and keycaps yet of course...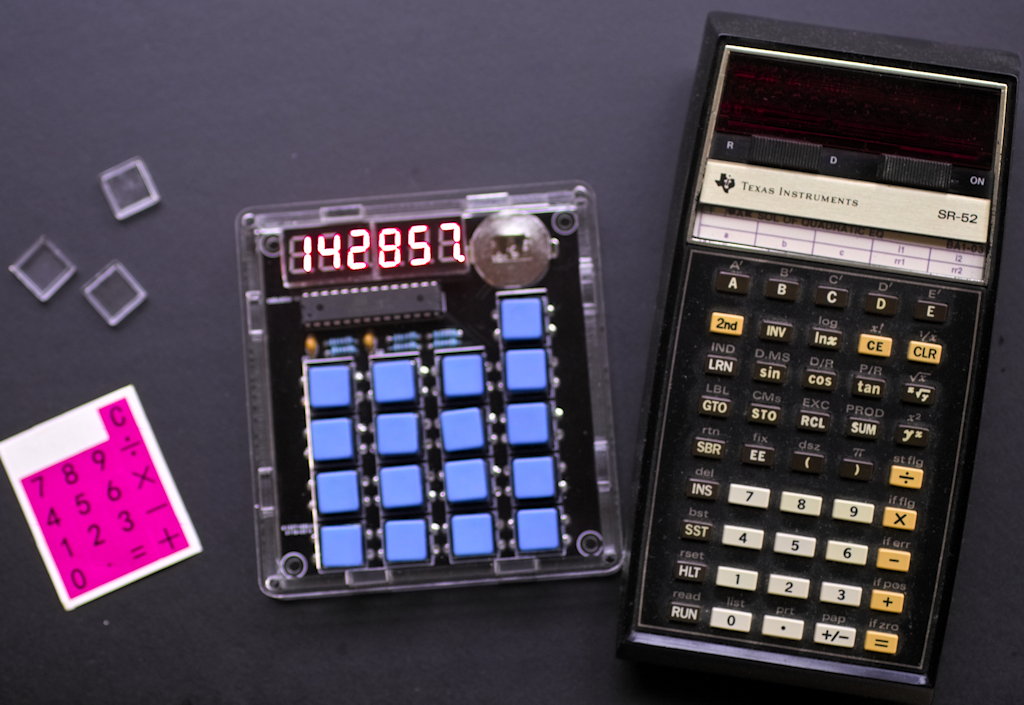 User(s) browsing this thread: 1 Guest(s)