HP41 refuses to switch ON after some time OFF
02-19-2016, 05:36 PM
(This post was last modified: 02-19-2016 05:37 PM by Geoff Quickfall.)
RE: HP41 refuses to switch ON after some time OFF
The nuts were self tapping.
They were a one time thing according to HP. When they repaired or replaced the main PCA they scrapped the nuts and included spacers which compressed the PCA into the lower keyboard PCA contact points using the bottom screws as the compression force.
You can fashion the spacers out of silicon tubing or white plastic model tubing. The white plastic tube can be found at the model supply shop in a diameter which tightly fits over the screw post and serves to reinforce the post.
1 Top screw post reinforcers, must mill some of the battery/module block.
2 bottom screw post reinforcers and compression aids if screw post threads stripped.
3 HP nut replacement spacers found in repaired full nut HP41 C pre 1981.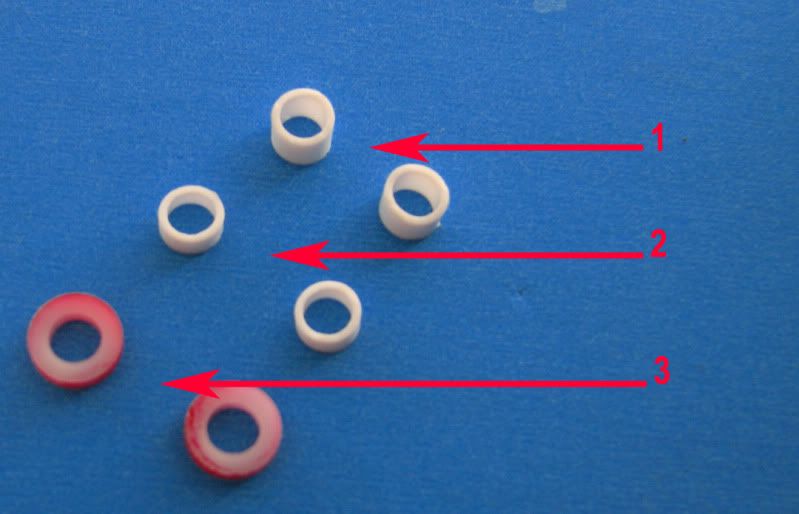 In place on a 1979 HP41 C with board installed.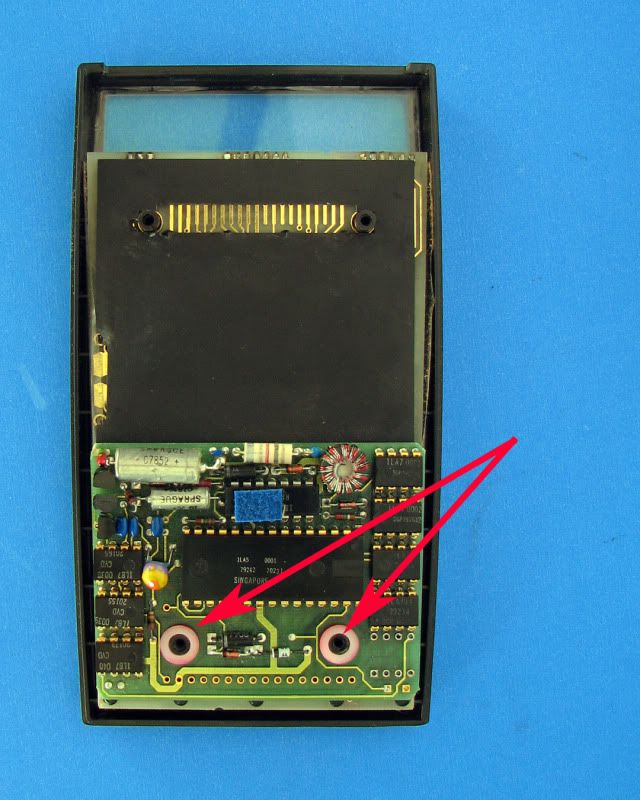 User(s) browsing this thread: 1 Guest(s)