Hello!
Recently I found this piece here missing from my collection (Aristo Unilog, ca. 1975 - non RPN...):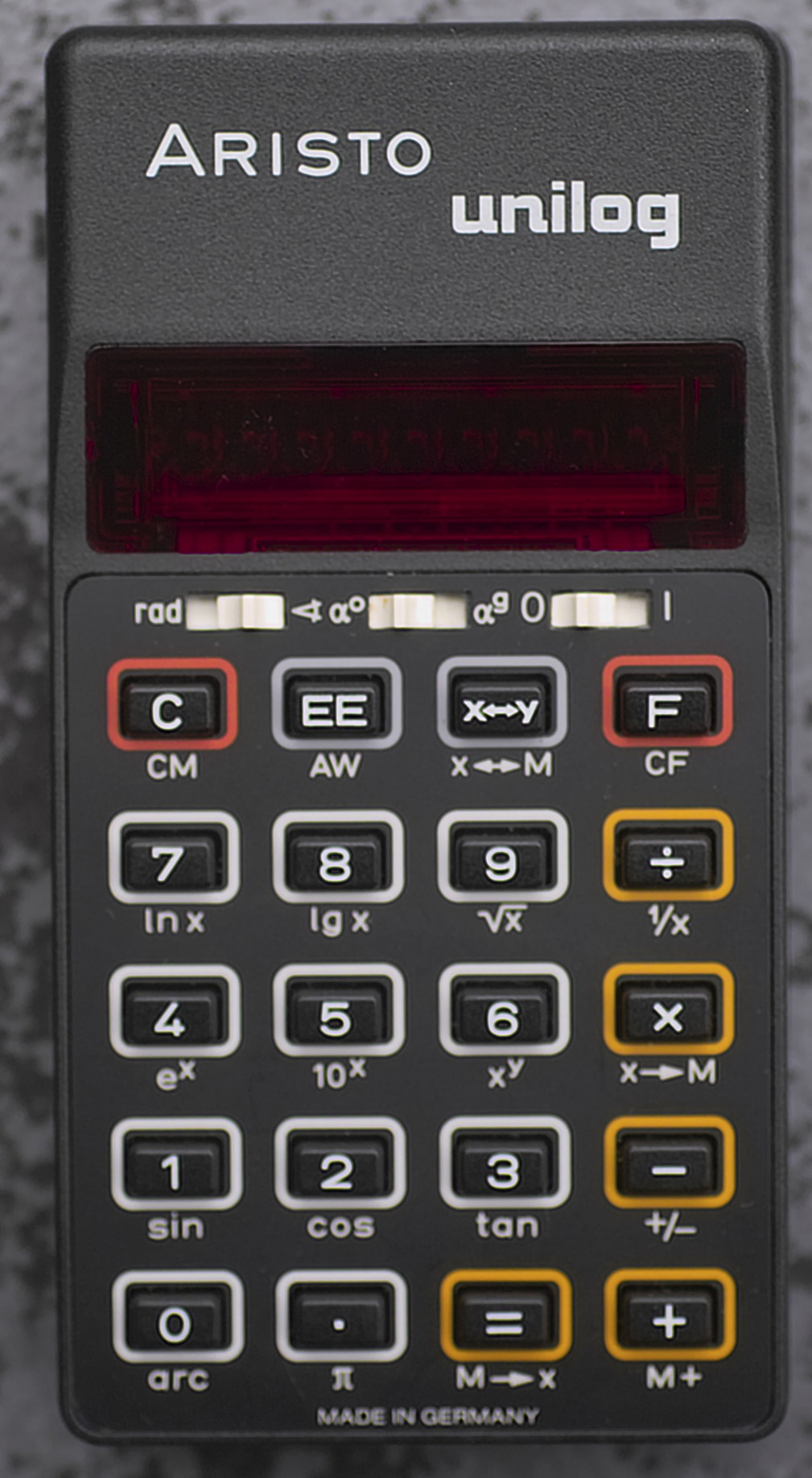 Unfortunately it does not work, even after replacing the slightly corroded battery connector. When moving the I/O switch, some digits of the display flash briefly, but this is all.
But inside, there is a display from HP, something that I don't see very often in non-HP calculators: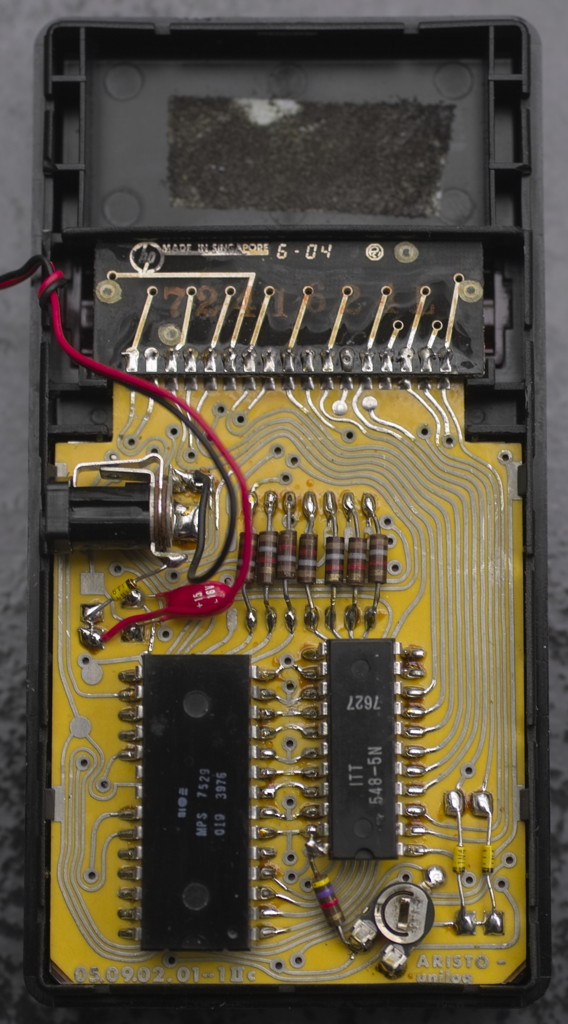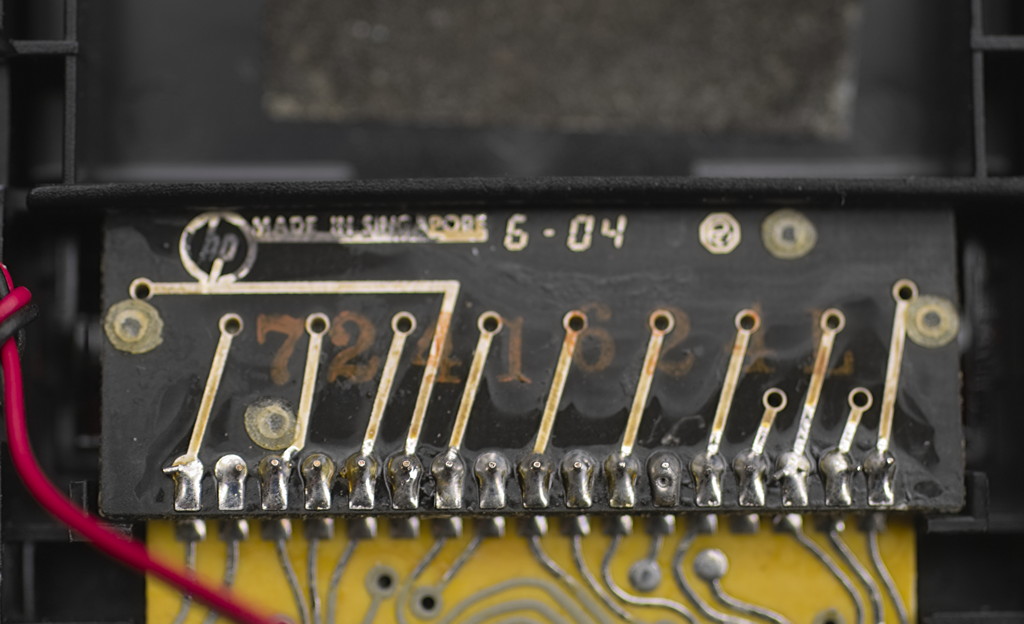 and some creative soldering as well (I have no idea what that potentiometer is needed for):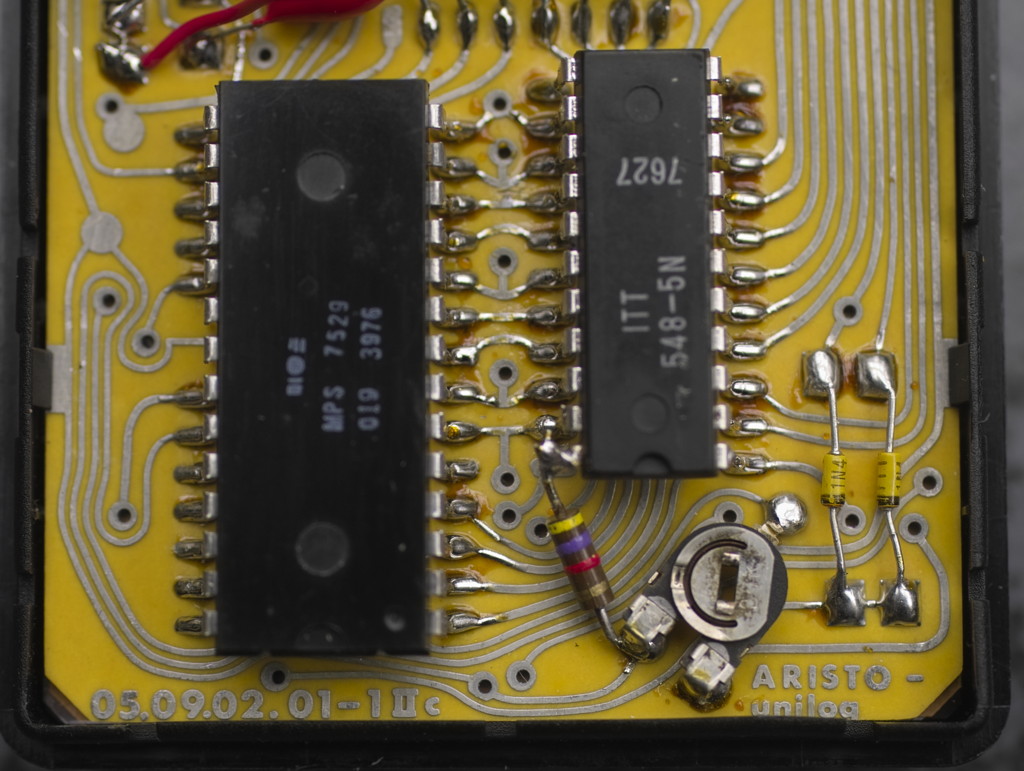 Any idea about repairing this calculator is certainly appreciated!
And in the same mail, I received this (inspired by the SR56 vs. HP25 thread
http://www.hpmuseum.org/forum/thread-698...light=SR56
) calculator, which has been missing from my collection so far. Works perfectly, even the original (!) battery can still hold a charge - not something any of my HP-25s is capable of...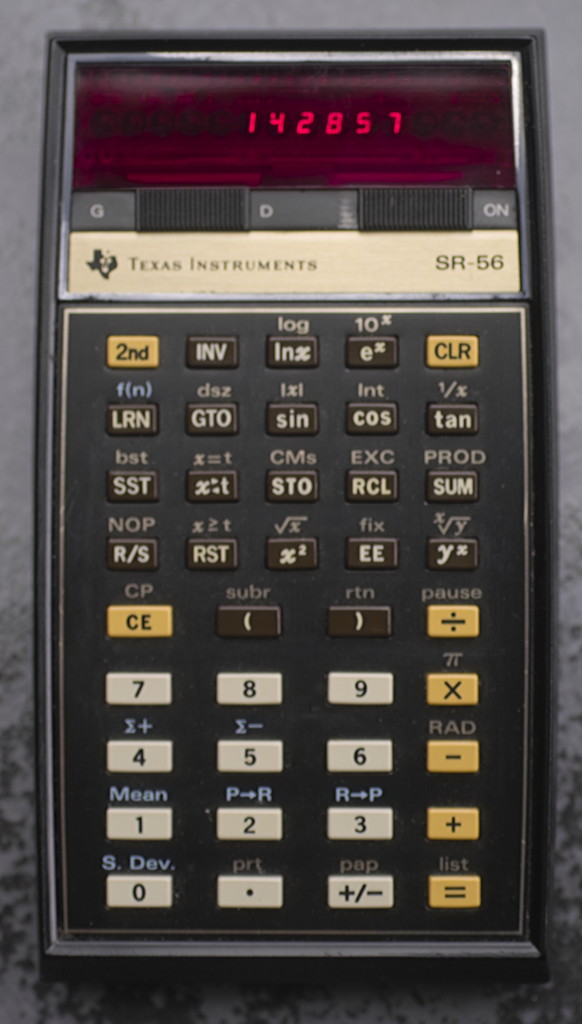 As I own both now (the HP-25 and the SR56) I must say that the SR56 is overall the better calculator. But the Hp25 will always remain the one I would take to the solitary island!
Regards
Max