Hello everyone. I don't post here a whole lot, but I've had a pretty healthy collection of HP stuff going for some time. One of my favorite not-quite-calculator gadgets of theirs is the 200LX DOS-based palmtop computer, of which I've owned two examples (one of which took a tumble a few years ago, and suffered a cracked screen). It's rather outdated nowadays, but is quite capable nonetheless, and runs for a long time on a pair of AA batteries.
Anyway, while looking around at a recent 'hamfest', I found something which looks for all the world like its big brother, an OmniBook 300. It came with the original box, power supply, (likely dead) NiCad battery pack, and a few manuals. It gives a few BIOS-type errors upon start-up, but once those are gotten past, it boots to Windows 3.1 from ROM, and seems to work fine. Anyway, here are some pictures: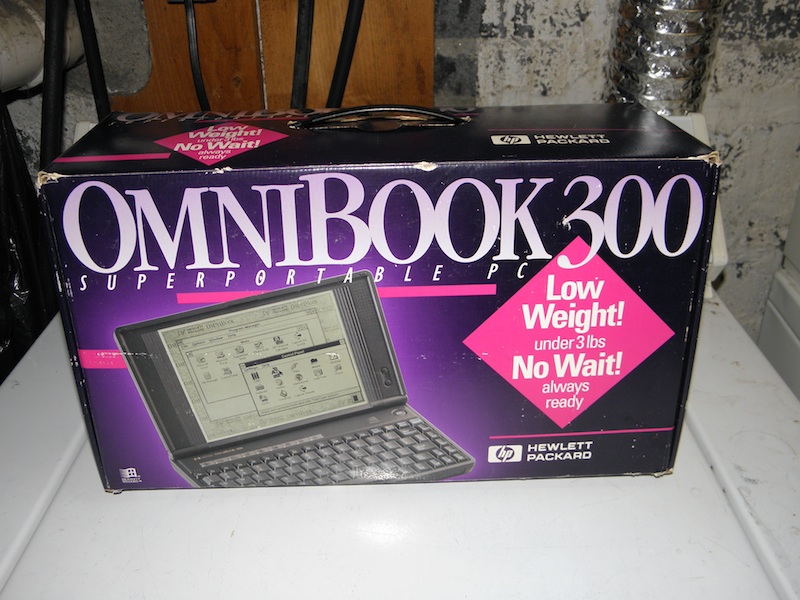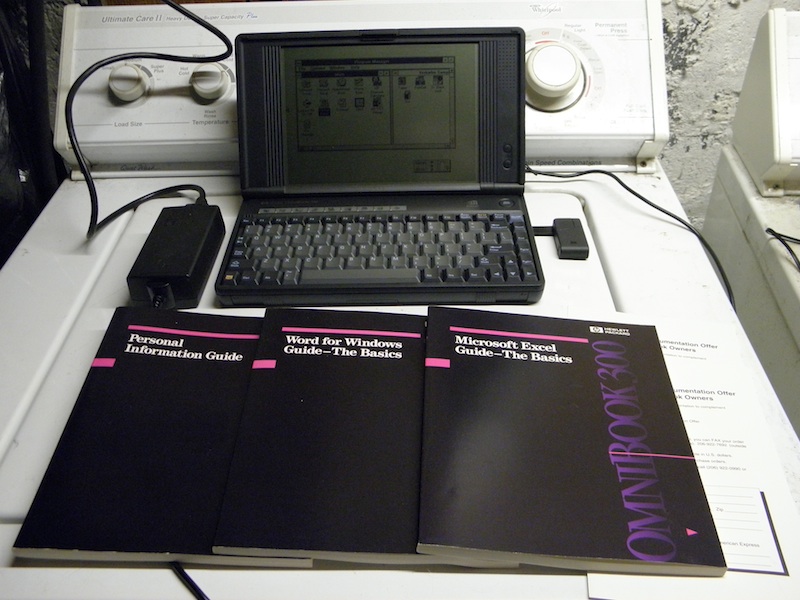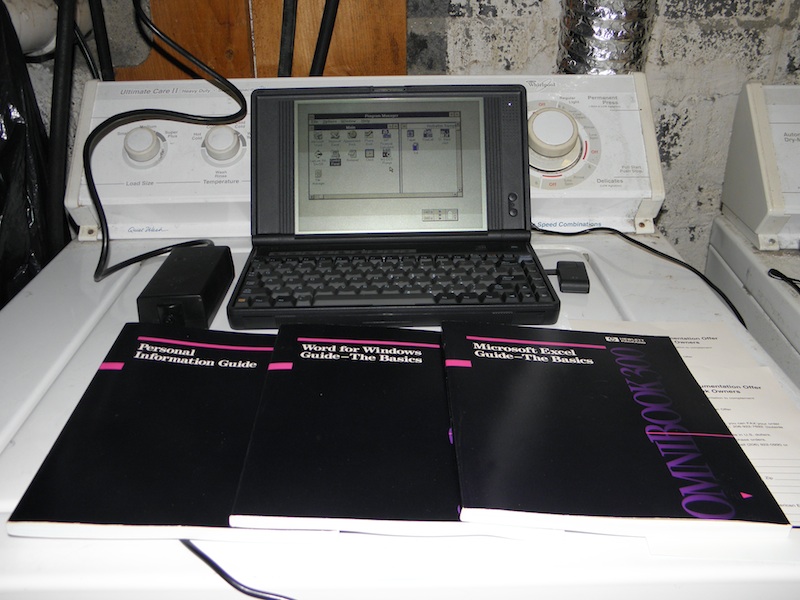 And here are some pictures of it alongside my 200LX. The resemblance is almost uncanny...