Hello,
while trying for a fellow forum member to locate a file belonging to the Lattice-C installation on my Hp150, I found out that after 15+ years of storage nothing seems to work any more.
After digging out the Hp150 and it's accessories under heaps of other stuff in my garage (or barn, whatever one wants to call it) and plugging everything together, this is all I get: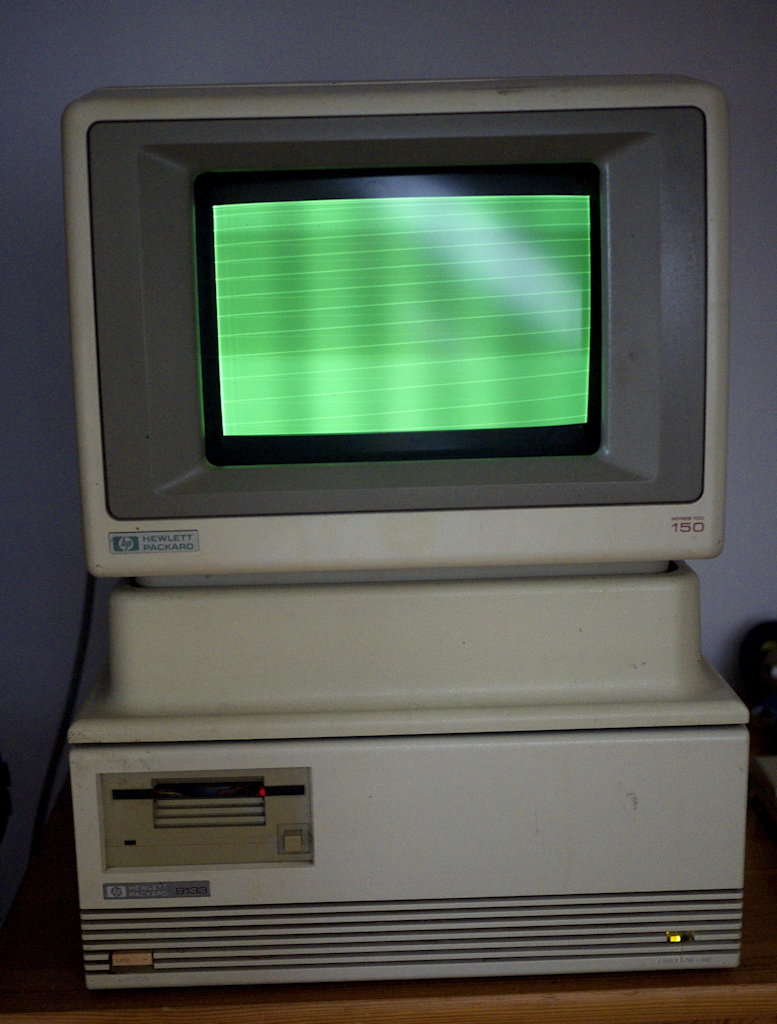 The video/screen of the computer does not work and the disk drive displays the "Fault" LED. I disassembled and reassembled both the computer and the Hp9133H drive, re-set all modules and connectors and cleaned what I could clean. No change. The drive passes some of the onboard self-tests described in the service manual but fails others, among them the crucial disk-write and disk-read checksum tests. I suspect, based on experiences with other old hard disks, that the drive arm is blocked or stuck.
Before I open the winchester drive itself to look for for a possible fix, I would appreciate any idea or hint what else I could try without (possibly) destroying the unit and all the software it contains (some of which was issued to Hp employees only and will be difficult to impossible to retrieve elsewhere). Right now I have no other computer with an HP-IB interface which I could use to talk to the unit. However I have an HP-71B with a HP-IL to HP-IB interface but no idea if it could be used to retrieve anyting from that MS-DOS formatted hard drive?
Regards
Max