We live in an era where nuclear power makes the economy rolling in many countries.
Nowadays we all are aware of the dangerous health issues related to exposure to excessive radiation accumulated levels.
However in the 20 century up the 1950's, people were really not concerned at all with radiation.
In fact they believed that radioactive materials added to
consumer products
would give huge benefits.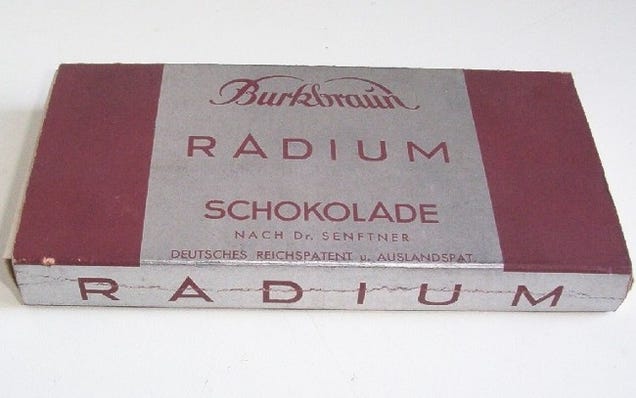 Some time ago I ordered some nice vintage watch hands, guaranteed to have Radium paint.
I wanted to discover how dangerous can it be for human health by comparing the safety accumulated radiation annual dose against what these Radium painted hands can emit.
GM tube counter quest.
So my next step was looking to a GM counter able to detect at very least Beta and Gama particles.
Buying one ready built was out of question - too expensive and no fun at all - I wanted to build it myself in my spare time!
Ex-Soviet republics came to rescue by selling me cheap GM tubes.
I selected the SBM-20 tube as it is easy to work with and it has a large exposed surface when compared with other more compact detectors.
Next I wanted a system able to not only counting particles but also able to do the
math to calculate (*)
the radiation dose in normalized Sieverts
(*) see? this is why I posted this subject here in MoHPC!.
Instead of reinventing the wheel, I just ordered on kit from existing diy projects.
While the kit works fine, I'm not happy with the 500VDC high voltage DC-DC converter circuit because it consumes about 20mA from the 9V batteries.
This is too much. I have built my own high voltage DC-DC converter circuit consuming only about 4 mA under load.
But I'm too lazy to redraw the PCB to replace the circuit. So it will stay as it is for a while.
Assembling the Kit mainboard PCB.
Regulated 5VDC power supply, high voltage DC-DC converter, pulse detection and amplification, analog monitoring (visual and audible), and digital calculator based on a arduino open source project.
Following the electronics best practices, place the components as you like best (just kidding).
Assembling the Kit LCD display piggyback PCB.
This particular kit offers not only the digital monitoring on Sieverts, but it can also offers a data logger interface, two different menu readings selected by a press button, and at last a menu driven setup invoked using a IR TV like command set (so there is no need to connect the arduino to a PC).
At last, the watch hands radiation emitting testing...
Considering the current safety standards, what would be the risk level for someone using that watch for a full year, accepting the monitored value of 39uSv/h?