just to let you know that I am now proofing each chapter. each chapter contains a specific family and complete disassembly, restoration, electronics, tips specific for the family on in some case multiple examples.
as I am proofing I am discovering shortcomings in the how to photos, actually a need for more descriptive pictures.
As an example, today I dissembled 5 spices, floating ics and soldered ics. I have added a work around for destroyed battery tabs, destroyed power ribbons and etc.
this involved 50 more close-ups which must now be edited, photo shopped, inserted and described.
the book is very close to completion, this year.
here is a shot of the last 9 hours at the dining room table, fortunately Janice (my wife) was out and it was all cleaned up before she got home.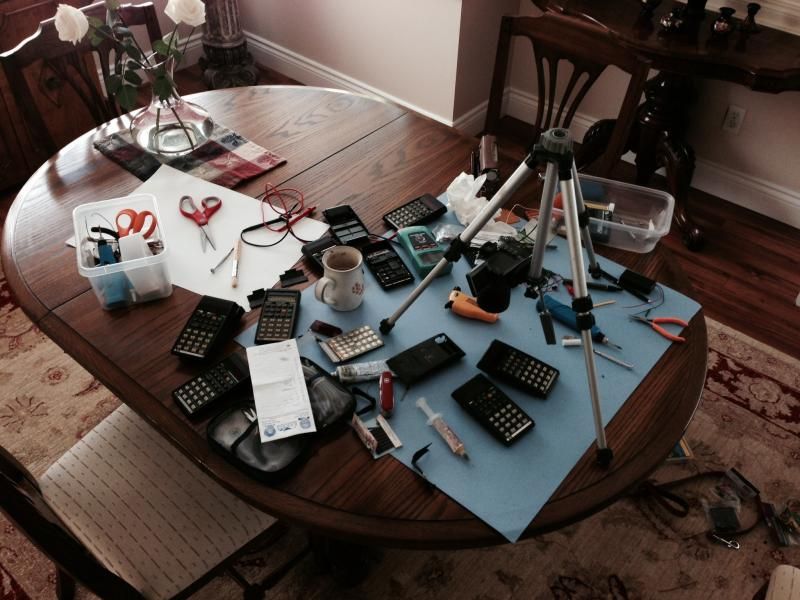 Cheers, Geoff
here are some unedited photos (can't give everything away).