(12-18-2018 01:08 PM)

Eddie W. Shore Wrote: [ -> ]I like the European keyboard better than the US keyboard. The fact that I can see the arithmetic symbols on the European keyboard instead of silver on silver already makes that design a winner.
There is a European version of the TI-36X Pro called the TI-30X Pro MultiView. Spot the difference: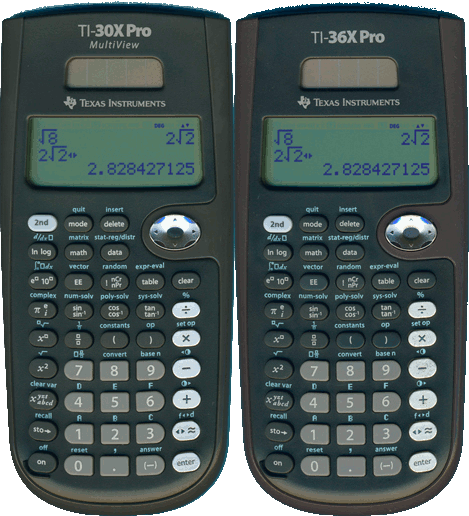 I think TI probably released the new MathPrint models to compete with the Casio ClassWiz models better. There is a TI-30X Plus MathPrint and a TI-30X Pro MathPrint. The "Plus" model has less functions, more like the TI-30XB/TI-30XS. I'll probably get the TI-30X Pro MathPrint next year to see how it compares with the TI-36X Pro / TI-30X Pro MultiView. The pictures I posted previously were not to scale.