Hello,
The cool thing with the HP50G and standard HP is the variable menu. The user can define any names of variables, and they can contain matrix, reals,... complex. Those variables are stored into a given directory.
It is cool because it is possible to have different directories and to work on several projects. Order, maintain, work, and just made for success.
!
It is fast, useful and performant. On HP Prime, predefined variable are annoying.
Directories on HP standard are great, really.
Is there any chances to get such features by software on the HP PRIME or by given tricks to reflash it for superior software?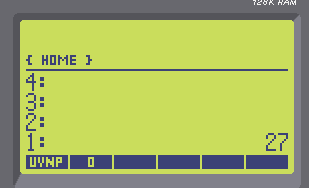 --
using 2016 04 04 !(100024)
hardware version c
cav 1.1.2-11