Re: Quote symbol in Alpha mode on 41C?
Message #4 Posted by Geoff Quickfall on 1 Dec 2011, 7:25 p.m.,
in response to message #3 by Namir
Actually, are we talking about the Quotes in the manuals, in which case I agree with Namir and Eric.
OR
are we talking about quotes on a alpha display, in which case, Synthetics are your answer. You can create it with a simple byte jumper, or CCD or equivalent module or as Eric said "XTOA".
I have labelled many alpha prompts and displays with the " (double quote).
Cheers, Geoff
I used the CCD module in my 41CL (YEHHH MONTE) to produce this display in about 3 seconds.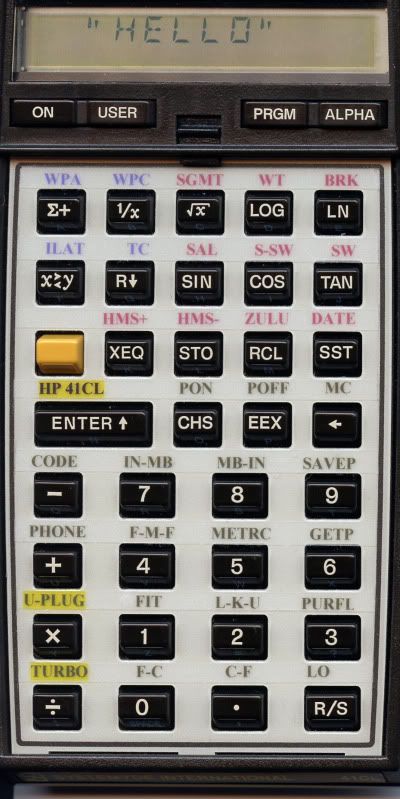 added later: the title confused me, I thought you wanted quotes in the alpha display. I guess the missive RTFT (read the full text) applies here.
Edited: 1 Dec 2011, 9:10 p.m.