Stand-alone version of WP34s assembler available
Message #1 Posted by Neil Hamilton (Ottawa) on 9 July 2011, 1:04 p.m.
All,
Though the executable is big (5.6MB) and clunky slow (if has to decompress itself -- each time -- before it runs), it is available for any Windows environment without an installed Perl package. Other than that, it has none of the drawbacks of the TinyPerl build attempted a few weeks ago, and behaves identically to the main Perl script.
The Assembler documentation in SVN has been updated and includes some commentary about this addition as well. (A 'red-lined' difference of the document is also available at: WP34s_Assembler_Disassembler_diff_30Jun2011_to_9Jul2011.pdf)
The main Perl script is still, and will continue to be, the main development but the executable will be topped-up from time to time (its an ugly, multi-computer chore to create, ugh!!).
On another note, after a month wandering in the wilderness of Canada Post, my overlays have arrived (thanks Eric!) so I can finally retire my paper overlay. My photography doesn't hold a candle to others I have seen, but here is the comparison (I haven't flashed in a bit):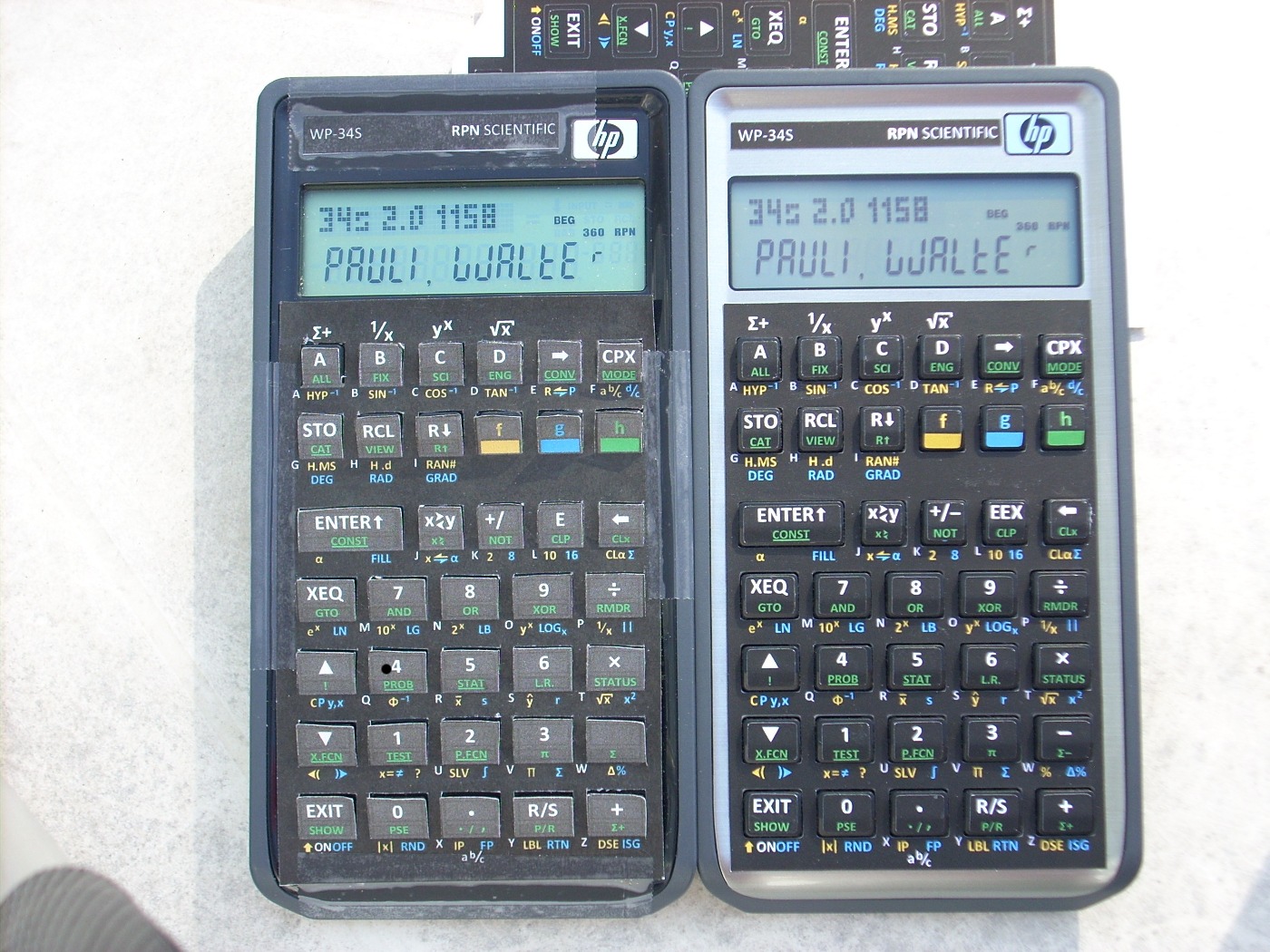 I too have had the mushy keys on <-, and to a lesser extent EEX and +/-. I am going to try a sharp razor blade to release the keys. You can just make out a bit of hacking I tried on the <- key with a less than sharp xacto blade.
Other than that minor issue, the new overlays are great.
Cheers...