HP 19C horror show!
Message #1 Posted by Geoff Quickfall on 9 June 2011, 7:49 p.m.
Hello all
I knew I was getting an defunct HP 19C but one can only hope. This is a resale of a resale but I needed an example, working or not for the book, so out went the expense and in came the 19C.
Filthy dirty filthy mess! Keys soiled, case soiled and some one attacked the battery compartment with a cattle branding iron instead of a soldering iron!
Melted grooves and plastic in the battery compartment with spare melted solder globs imbedded in the plastic. Both battery contacts loaded with excess solder to a quarter inch in thickness. So much so that I had to remove the excess before extracting the pca from the calculator.
Of course, it took a good hour to get into the calculator due to a rounded philips head screw. Ended up drilling the head off without damaging the screw post or case.
Corrosion was minor, however the print head was imbedded in the smooth platten as it had melted in place!!!
So I disassembled the calculator, cleaned up the pca's. Removed the corrosion (all traces were intact and tested so). All contacts cleaned and SOOT removed from some of the components. Maybe the paper caught fire ;-)
Well as I said, it was for photodocumenting the dissection. Did I mention that two large headed brass screws were missing leaving only one holding the printer in place. Also as tiny screw jack was floating in the wreakage.
Well, desoldering, removing the corrosion and cleaning contacts and etc. have resulted in random LEDS lighting up depending on the off/on cycling of the calculator. It would seem that an attempt was made to repair it by that guy with all thumbs. Probably attached the charger to it with no batteries in it also. The motor works and moves the print to and fro as tested from a 1.5 volt battery attached to the motor leads. Well there are some good parts and the keyboard side looks good so it will display well, or until a working one can be secured.
Does this calc suffer the same demise as the 29C and other woodstocks vis-a-vis, chargers and bad/missing batteries? The new symptoms (at least it lights up ;-) would attest that it does.
some shots of the dismantelling:
(Mike Morrow; this is not yours!!!!!! It is safe and sound and with what I gleam from this will help with yours, hopefully!)
As it arrived, not bad looking:
Back cover a little chewed up with pry marks, not a good sign: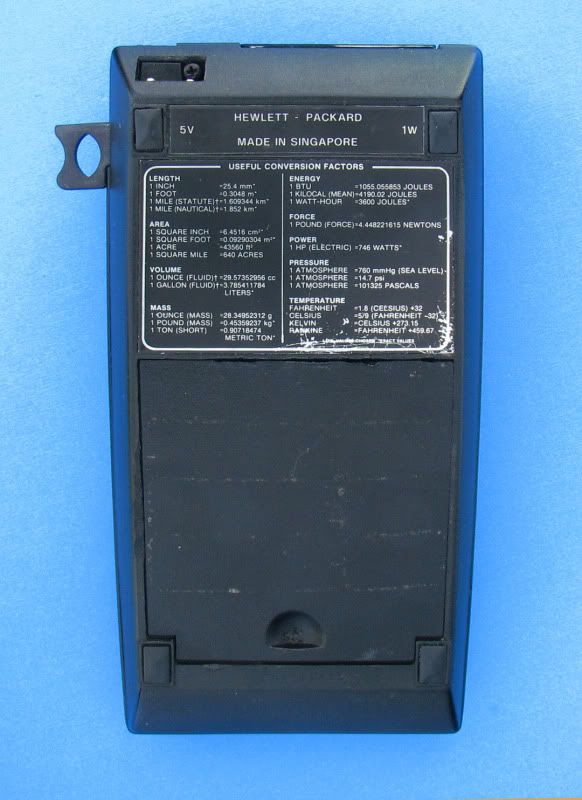 Evidence of a branding iron and bucket of solder:
The contacts, had to desolder prior to removal to get to exit the back of the case: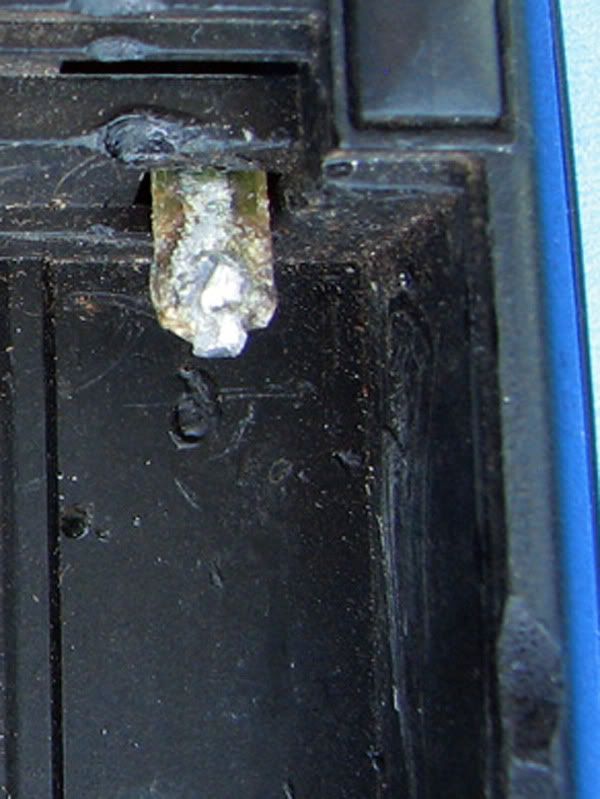 Keyboard PCA: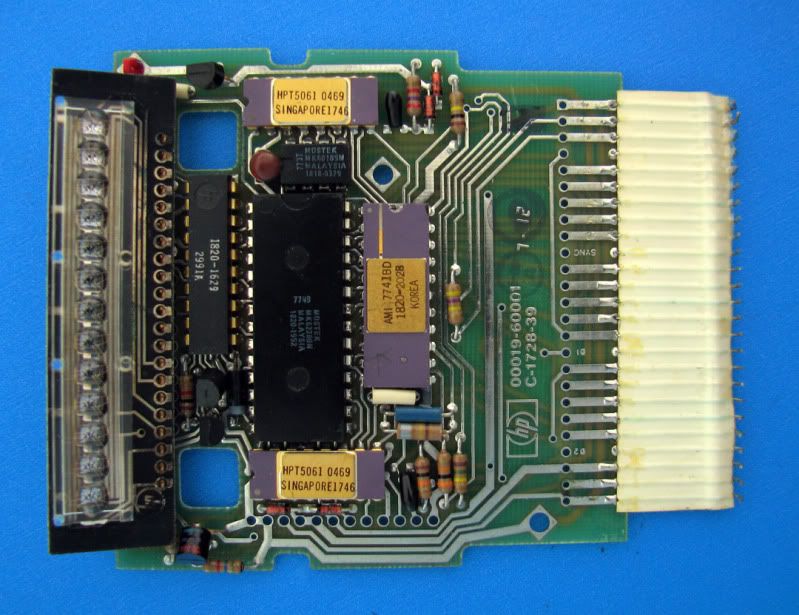 LED before and after cleaning soot:
Keyboard trace:
Trace corrosion at base of calculator keyboard pca:
And again after corrosion removed and continuity checked:
And now the printer assembly:
One of three large screws for securing printer assembly to case (the other two are missing). Also a small slotted threaded screw found floating inside, any suggestions?
Melted platten: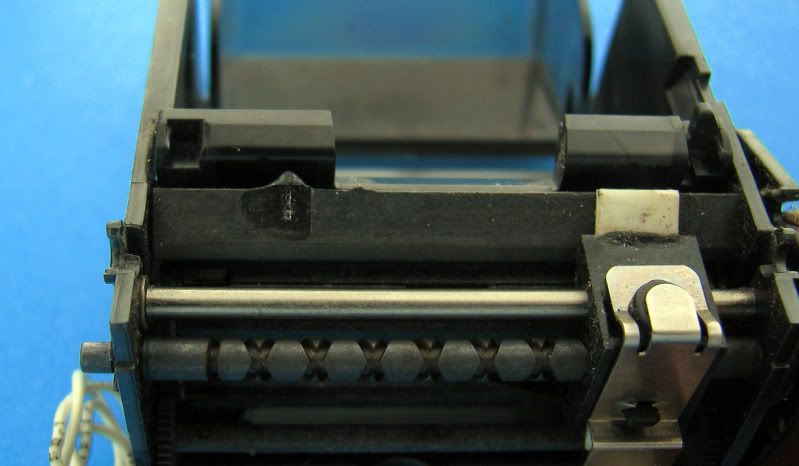 Printer PCA, printer and ribbon:
Printer motor and printer power connections: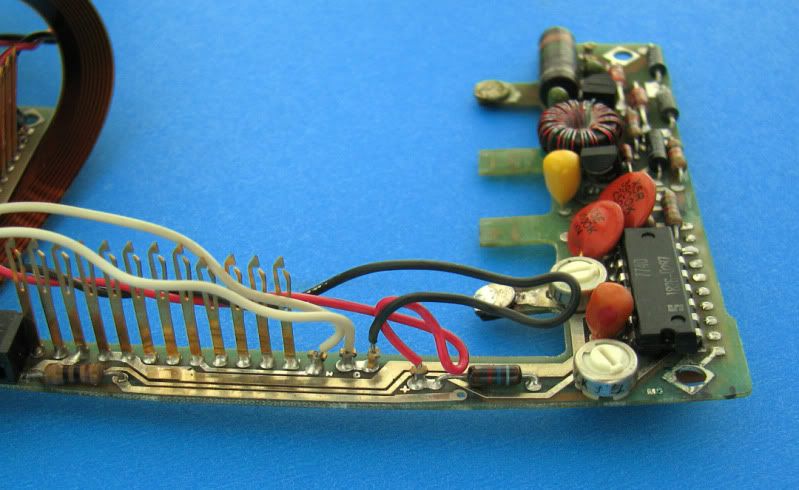 An overview of the pca's:
Now to clean up the photos, label them and insert them in the text. Still to do with this is a diassembly of the printer system with photos and explanation.
Just one more chapter to photograph then onto the text for three chapters, some appendices and then proofing. Still hoping for a release in San Diego.
Enjoy the photos.
Geoff
Edited: 9 June 2011, 8:39 p.m.