Re: 41CV Fullnut shows "Memory Lost" consantly
Message #3 Posted by Geoff Quickfall on 25 May 2011, 1:31 p.m.,
in response to message #1 by John Robinson
Questions:
It looks to be this one if I have the correct reference selected:
hp41CV/c common board, CV version: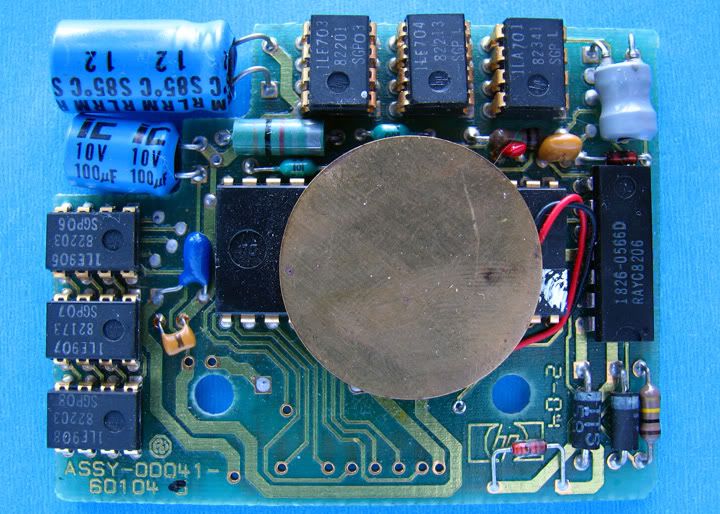 Questions:

1..does the Memory Lost occur when you turn it on?
2..once on does the Memory Lost remain displayed blocking
   all key inputs?
3..once on can you then use the calculator correctly?
4..once on does the Memory Lost display intermittantly 
   interupting the correct use of the calculator?

Hazarding a guess, if 1 and 3 then the continuous memory appears to be at fault. If 1 and 2, a faulty pca. If 4 a faulty continuous memory and connection to the pca.
If 1 and 3 then the blue electrolytic capacitors should be replaced. Someone correct me as I am away from home and my reference material. The larger capacitor is responsible for the continuous memory. As both are the same age I would recap both.
here is an excerpt from the HP 41C repair guide (this is from a 41C repair guide however the C1 capacitor still powers the calc in the off state):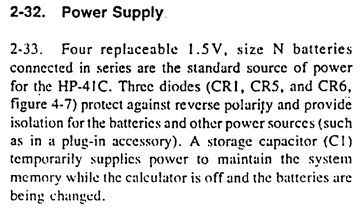 If 1 and 2 the power control of the cpu may be at fault although maybe the capacitor again is at fault.
Cheers, Geoff
Edited: 25 May 2011, 6:41 p.m.