Re: HP 15C
Message #15 Posted by geoff quickfall on 10 Dec 2010, 9:31 p.m.,
in response to message #14 by uhmgawa
Okay, good advice from all,
The sugars from the OJ will change the resistance on all contacts and especially at minute solder points such as the ICs. Because OJ is water and fruit sugar, water is a good solvent. If some oil or oil based product was spilt then a mild solvent would be required.
Washing is good, HOWEVER, if the LCD panel is clear of any debris or OJ AND it is not the older removable type then immerse the HP 15C in a bowl of water with the LCD panel above the level of the water.
an example of the removable older display.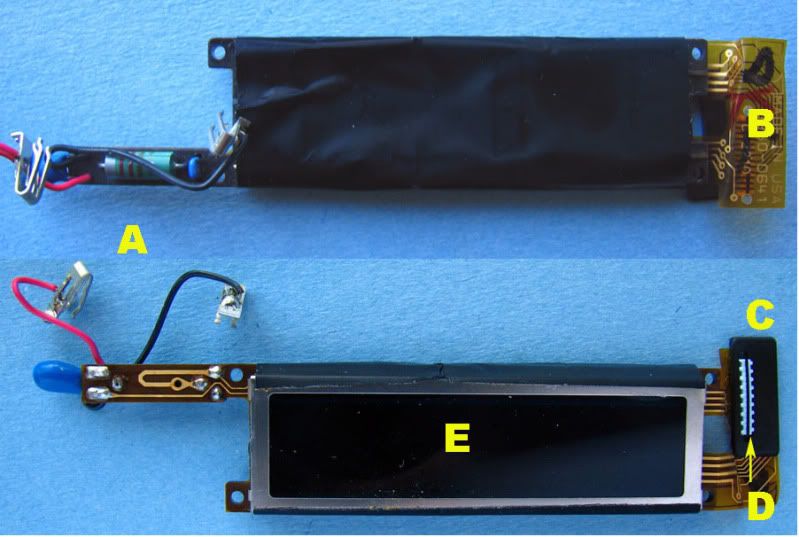 Remove the back and the batteries.


open up the antistatic wrap (if present),


Start with luke warm water with a drop of liquid detergent and
suspend the calculator LCD above the level of the water.  Allow to
soak for a few minutes.  You could agitate the calc while keeping
the LCD clear of the liquid.


Next rinse the calculator by immersing the calc in a bowl of water
only.  Again agitate the calculator while keeping the LCD display
clear of the water.


At this point you can rinse with 90% denatured alcohol or rubbing
alcohol.  This will speed up the drying in the next step but it is
not necessary.  Again, do not introduce any liquid, be it alcohol,
OJ or water to the LCD as it will leave watermarks.


Shake the excess water from the calculator or use a can of air or
a photography lens blower:


 


The drying process.  Got a hair dryer with a cold air setting?
Then take a shoe box, cut a hole in one end and at the top.  
Insert the dryer into the lower hole as seen in the pictures below.


drying box open:
 


drying box closed:


Under no circustances should the hair dryer be set for heat. I did that and shocked myself when the HP15C LCD was pure black. After cooling it went clear and suffered no permanent damage (PURELY LUCKY).
Be patient with the drying process. Re-assemble the calc and tell us how it went.
Geoff
Edited: 10 Dec 2010, 9:40 p.m.