The Museum of HP Calculators
---
HP Forum Archive 18
[ Return to Index | Top of Index ]
Inside the 35S
Message #1 Posted by DaveJ on 22 Nov 2007, 9:33 p.m.
It looks like the 35S is a potential candidate for a retrofitted PCB. Can (presumably) be opened and re-assembled without damage, and the PCB looks to be simply held in with screws.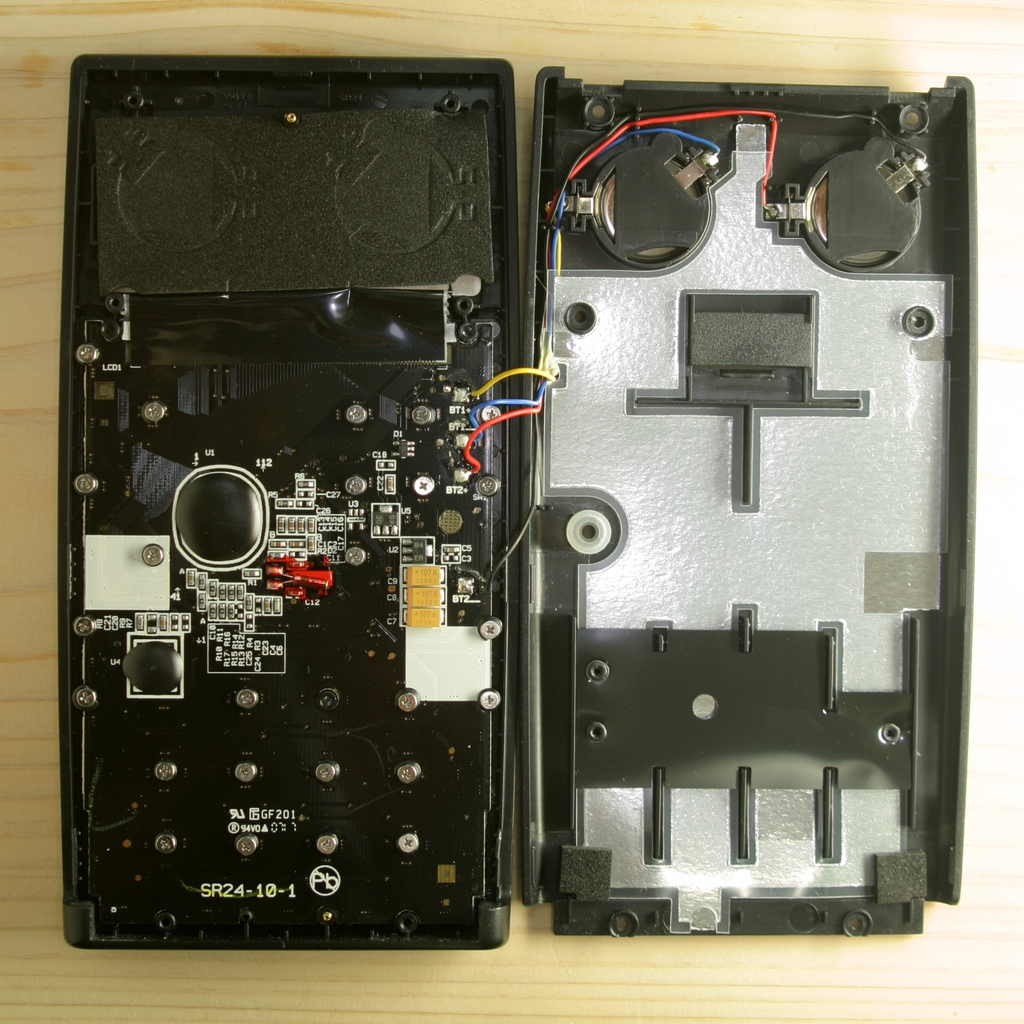 Has anyone got a photo of the LCD connection under that black tape? How does it connect to the PCB?, and is it possible to remove it and re-attach to a new PCB?
Also, has anyone taken the PCB off to see how the keys work?
Dave.
Edited: 22 Nov 2007, 9:34 p.m.
Re: Inside the 35S
Message #2 Posted by Eric Smith on 22 Nov 2007, 10:52 p.m.,
in response to message #1 by DaveJ

The LCD and PCB are connected by a "heat seal connector" (HSC). This is done by a heat bonder. Many calculators from Casio, Sharp, TI, etc. use the same method, because it is both inexpensive and reliable. With care they can be removed at the PCB end without damage to the PCB, though the connector is damaged in the process and is not reusable. Removing them from the LCD will usually damage the LCD contact metalization, requiring the LCD to be replaced.
Re: Inside the 35S
Message #3 Posted by DaveJ on 23 Nov 2007, 6:20 p.m.,
in response to message #2 by Eric Smith

That's what I thought, thanks Eric.

Dave.
---
[ Return to Index | Top of Index ]
Go back to the main exhibit hall