Re: HP calculator
Message #14 Posted by Egan Ford on 26 Mar 2007, 12:46 p.m.,
in response to message #1 by Gary Fok
Quote:

---

I don't understand why HP calculator do not have color screen ? Any help?

---
Cost. The mass market for calculators is the mid to low end--students with limited budgets, standardized exams, home/office use.
Power. TFT backlit screens use more power. Higher resolution screens also use more power. I have to charge my notebook, PDA, and phone frequently.
There are a number of new high resolution, color, low power display technologies under development. Eventually newer technologies will replace B/W low res LCD.
If you want a color, high function, high resolution calculator consider getting a PDA and using native and emulator applications.
E.g. I have a Zaurus c860. It has a QWERTY keyboard and a VGA color screen and runs Linux.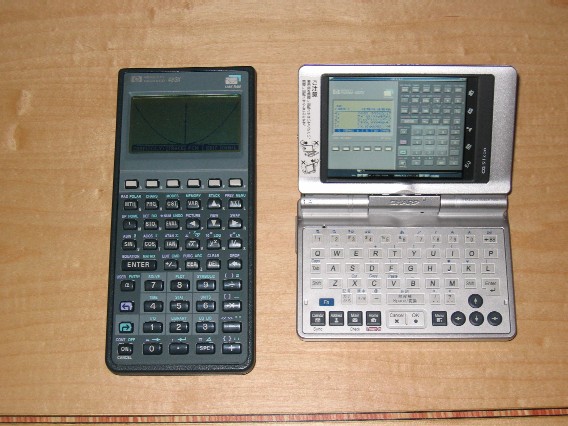 And, it is the same size as the 15C.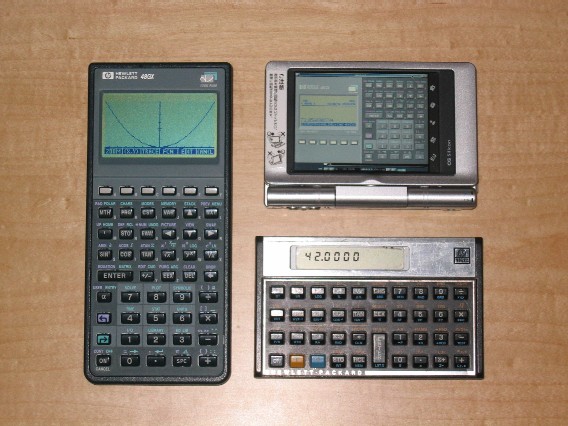 You can find more screen shots here:

http://sense.net/zc/nonpareil/
http://sense.net/zc/free42/
http://sense.net/zc/x48/

The above provides most of the classic calcs (15C, 41CX, 34C, etc...), 42S, and 48GX. I recently started using EMU71 under Dosbox on the Zaurus as well.

This site has a good collection of open source scientific/math apps for the Zaurus (e.g. Scilab, Octave, R, and more):

http://yonggun.googlepages.com/scientificpdaxrom

The Zaurus cSeries is EOL. The price varied for new units somewhere around $400-$600.