Fixing a broken plastic bezel/frame of HP49g+
09-12-2017, 02:25 PM
ArchieT
Junior Member

Posts: 2
Joined: Sep 2017
Fixing a broken plastic bezel/frame of HP49g+
Hello,
the bezel/frame of my 49g+ got broken when it was in that pouch in my bag, and now I don't know how should I glue it — should I take it off entirely, glue in place or just bend off a little to glue it? How should I apply pressure to it waiting for the glue then?
Pics: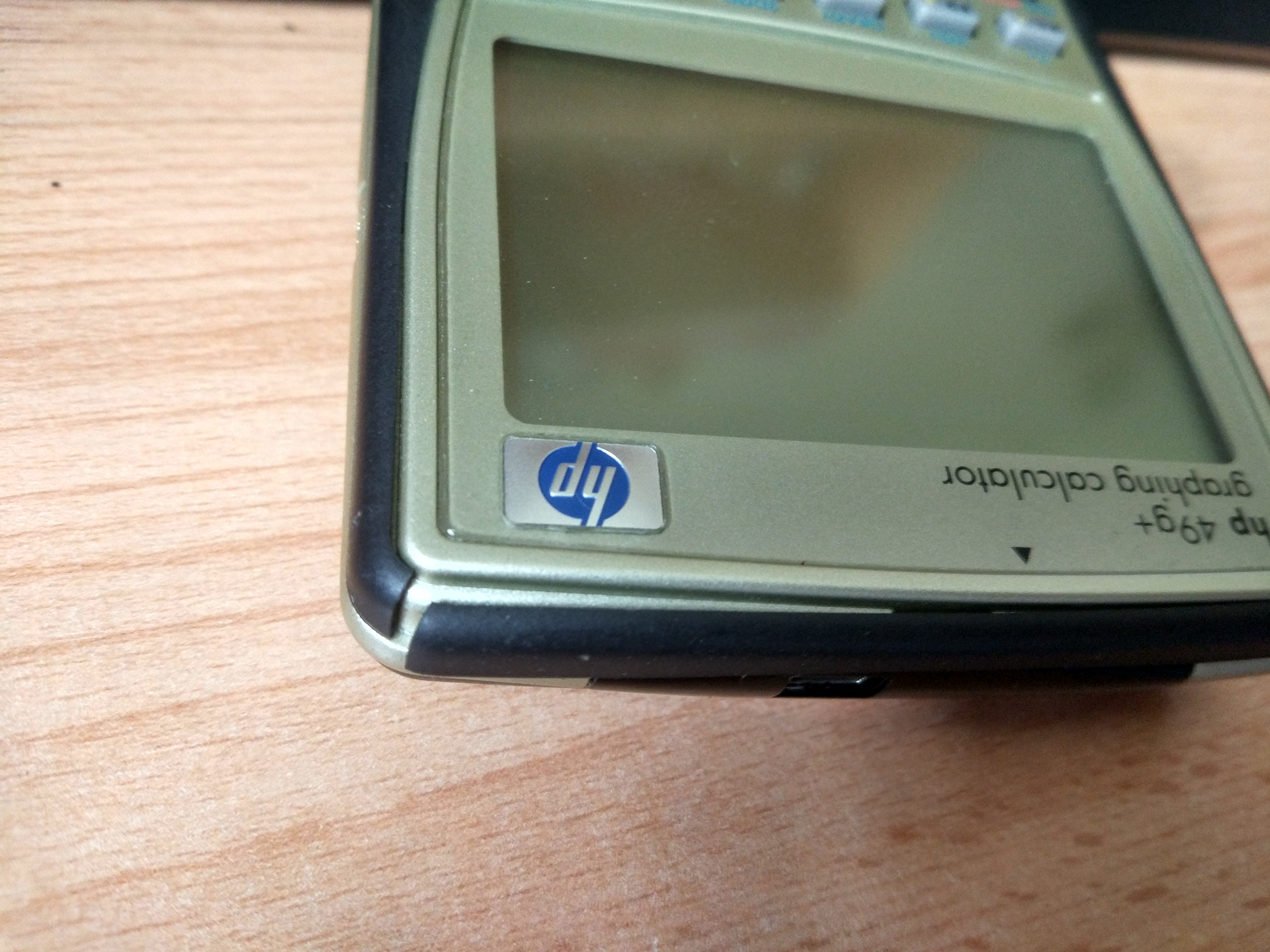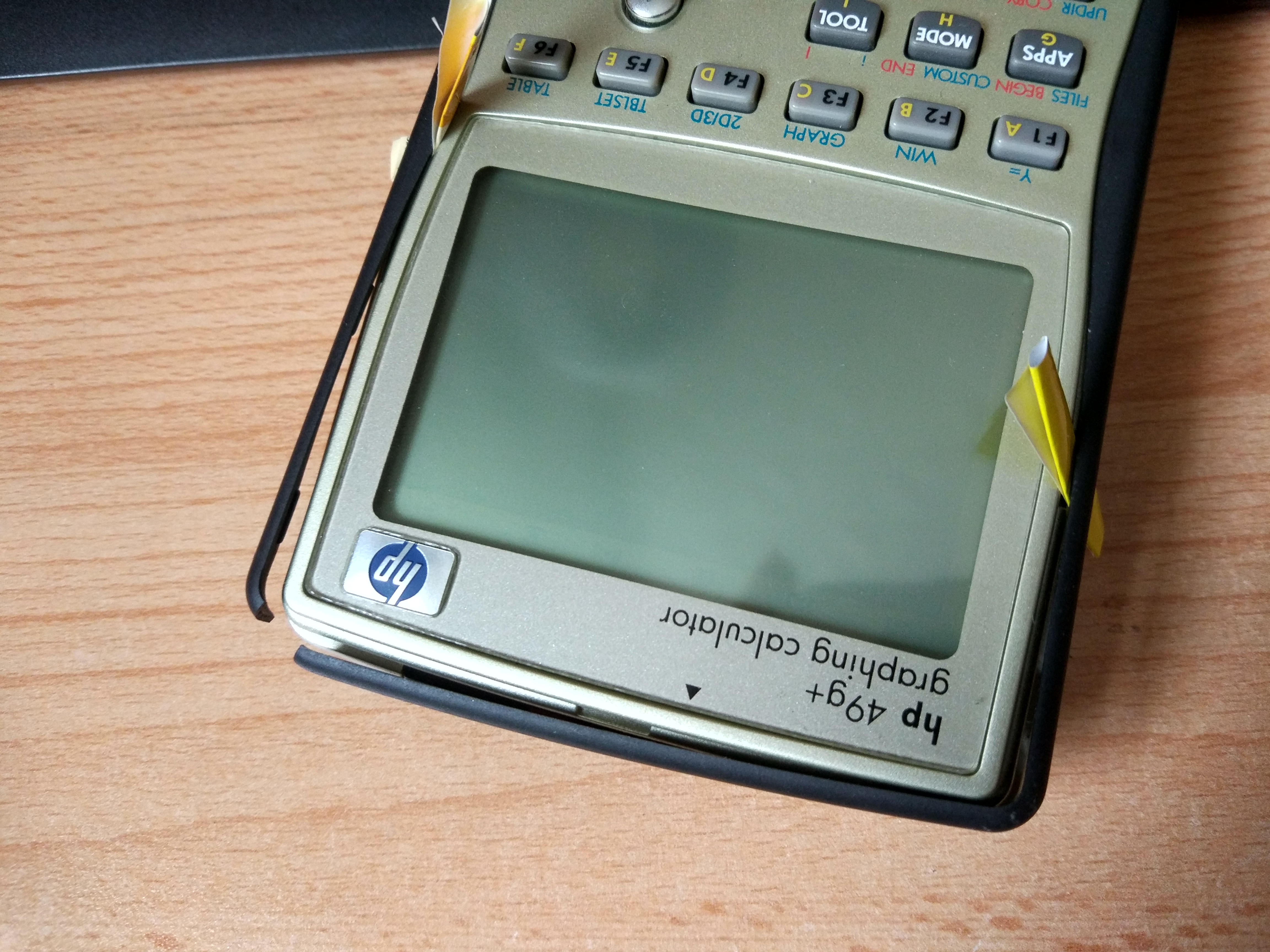 Thanks in advance
09-20-2017, 12:57 AM
ArchieT
Junior Member

Posts: 2
Joined: Sep 2017
RE: Fixing a broken plastic bezel/frame of HP49g+
Won't be there any advice? Has no one experienced this issue?
09-20-2017, 05:40 AM
DA74254
Junior Member

Posts: 11
Joined: Sep 2017
RE: Fixing a broken plastic bezel/frame of HP49g+
Mine broke at the exact same spot (top right corner).
I haven't done anything to it, so it's still loose (for several years).

Still, if I were to fix it, I'd take the bezel off and glue it with "superglue" or cyanoacrylate and snap it back after the glue dad settled.
I doubt I'd ever bother, as I barely use that calc. Hate the keys and the infamous key-misses on it, and use my 50G instead
---
Esben
28s, 35s, 49G+, 50G, Prime
Elektronika MK-52 & MK-61
09-20-2017, 05:38 PM
RE: Fixing a broken plastic bezel/frame of HP49g+
I've tried using cyanoacrylate glues to repair the plastics on some older HP41's, but it has never worked out very well. The cyanoacrylate dries very hard, but doesn't seem to bond well with the plastic. It makes for a brittle joint, that doesn't hold up to stress very well.

I was talking about this exact subject a few other members at HHC this year. The consensus was that a better bet would be either a 2 part epoxy, or a glue similar to the Testors(tm) model glue we used to use on our models that we built when we were kids. The key I think is to find something that partially melts the plastic you are gluing, causing it to merge with the glue more fully. Once the glue cures completely, this should yield a much stronger joint.

Applying the glue neatly is a problem with all glues, especially with the type of thin plastic bezel you are attempting to repair here. If possible, I'd recommend that you remove the plastic piece completely and then re-install it once the repair is made. That way you could have better access to both the top and bottom of the surface of the part. If you concentrate the glue near the inner surface of the bezel, then you could sand it flat once the glue fully cures, and hide the sanding marks that would result. Applying the glue or epoxy with a toothpick or similar small brush should help keep you from using too much glue.

Brad
09-20-2017, 06:10 PM
RE: Fixing a broken plastic bezel/frame of HP49g+
I had the same thing happen to my 49G+ and I used ordinary super glue to
fix it and it has held up fine for several years now.
09-20-2017, 07:26 PM
Carsen
Junior Member

Posts: 27
Joined: Jan 2017
RE: Fixing a broken plastic bezel/frame of HP49g+
I would glue the bezel back onto the calculator with epoxy (a form of glue. Good stuff). Using a toothpick to spread the epoxy. I would then tape the bezel with masking tape to hold in place and wait for an hour. That should work for a long time.

I came up with the solution only by analyzing the pictures and using my experiences with epoxy. I DO NOT own a HP 49g+ (I own a HP 50g though) and have NOT repaired this issue specifically myself.

Good luck with the repair!
User(s) browsing this thread: 1 Guest(s)